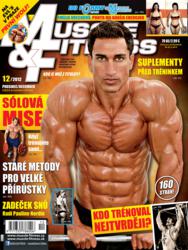 Los Angeles, CA (PRWEB) December 13, 2012
Fitness cover model Diego Sebastian has been training celebrity clients for years. But now anybody with a PDA has the opportunity to train with Diego via his new Shredded Abs App. The Shredded Abs App puts a personal trainer inside of a PDA and coaches users every step of the way on their journey to get shredded abs with HD video instructions from Diego Sebastian himself.
Diego Sebastian had his first editorial feature with Muscle & Fitness back in 1998 and hasn't stopped since, appearing in numerous covers all over the world.
Along with having some of the most shredded abs on the planet, Diego keeps busy by training his celebrity clients and running his food company Battalion 4 food. Diego says his diet is the key to his longevity and he is a firm believer of eating organic whole grains, veggies, and grass fed proteins.
Diego's ending 2012 with a bang by not only launching the Shredded Abs App but also appearing on two magazine covers (Muscle & Performance/ Muscle & Fitness Czech/Slovak edition) in December. Diego has also recently resigned his contract with the Belgium based supplement and sports nutrition company QNT and will be their face for their upcoming U.S. ad campaign. And if that weren't enough Diego also represents Body Bronze Tanning products & the Kinetix clothing line.
Diego Sebastian's Shredded Abs App will be launching this holiday season.