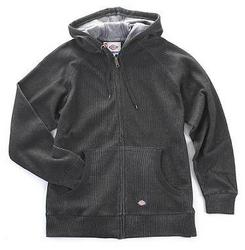 With this launch of WorkWearSavings.com, The Sportsman's Guide team is pleased to offer our customers a tremendous selection of top quality, professional workwear apparel and footwear, all geared toward providing reliability, durability, toughness and confidence on the job
St. Paul, MN (Vocus) June 8, 2010
The Sportsman's Guide®, a premier sporting goods brand in the portfolio of Redcats USA, announced today the launch of WorkWearSavings.com, the ultimate online source for name brand bargains on work apparel and footwear at big discount prices.
WorkWearSavings.com showcases a huge selection of rugged, long-lasting, comfortable and professional name brand clothing and footwear at the same big savings customers have come to expect from The Guide over the last 33 years. This brand new site boasts apparel and footwear for men and women from all the workwear industry leaders, including: Carhartt®, Dickies®, Wolverine®, Timberland Pro®, Wrangler®, Walls®, Key®, Bates®, Rocky®, Worx® and Carolina®, to name just a few–and always for less.
All top quality merchandise, this new offering includes complete lines, along with close-out bargains, factory overruns, limited quantity buys and big quantity buys, all backed by a "lowest price guarantee."
Customers can visit the site directly at WorkWearSavings.com, or by clicking the tab at the top of the home page at SportsmansGuide.com. Sportsman's Guide Buyer's Club discounts apply.
"With this launch of WorkWearSavings.com, The Sportsman's Guide team is pleased to offer our customers a tremendous selection of top quality, professional workwear apparel and footwear, all geared toward providing reliability, durability, toughness and confidence on the job," said Jay Berlin, CEO of The Sportsman's Guide®.
Following are a few of the must-have items currently available at WorkWearSavings.com:
Dickies® Drop Needle Cotton Hoodie. Compare at $40.00. WorkWearSavings.com price - $19.97.
Carhartt® Denim Dungarees and Relaxed Fit Jeans. Compare at $40.00-$43.00. WorkWearSavings.com price - $19.97 for 3 or more pair.
Wolverine® Durashocks® Steel Toe Pull-Ons – Compare at $130.00. WorkWearSavings.com price is far less at $69.97.
Women's Danner® Quarry™ Gore-Tex® Steel Toe Boots - Compare at $200.00. WorkWearSavings.com price - $59.97.
Walls® Big Smith® Hooded Duck Jacket. Compare at $50.00. WorkWearSavings.com price - $39.97.
Located in Minnesota, the "Land of 10,000 Lakes," The Sportsman's Guide® has been outfitting the nation's outdoorsmen and women with big name, discount-priced outdoor gear and clothing since 1970. The Guide® has long been noted for a huge selection, fast shipping, courteous hassle-free service and the strongest satisfaction guarantee in the business.
Perhaps most importantly, since its inception, the company has hung its hat on providing top quality, name brand gear and clothing at prices that significantly undercut the competition.
About Redcats USA
Redcats USA is a dynamic, multi-channel, web-driven home-shopping leader, with numerous well-known brands in its portfolio: AVENUE®, Woman Within®, Jessica London®, Roaman's®, KingSize®, BrylaneHome® and BrylaneHome® Kitchen sold on OneStopPlus.com®, The Sportsman's Guide® and The Golf Warehouse®. Redcats USA offers a wide range of value and quality driven merchandise categories, including men's and women's plus-size apparel, home and lifestyle products, and sporting goods/outdoor gear. Redcats USA is a Redcats company.
About Redcats
Standing at the forefront of fashion, design and e-commerce, Redcats brings together 15 brands in home shopping: Avenue®, Woman Within®, Jessica London®, Roaman's®, KingSize®, BrylaneHome®, OneStopPlus.com®, The Sportsman's Guide®, The Golf Warehouse®, La Redoute, Vertbaudet, Cyrillus, Somewhere, Daxon and Ellos, present in 30 countries. Redcats generated 3.386 billion euros of sales in 2009, including 47% on Internet and employs approximately 16,000 associates. Redcats distribution network combines e-commerce web sites (more than 60) catalogues and stores (more than 600). Redcats is a PPR Company. For any further information: http://www.redcats.com
Contact Information
Karen Davis
Corporate PR & Communications
Redcats USA
212-502-9315
###