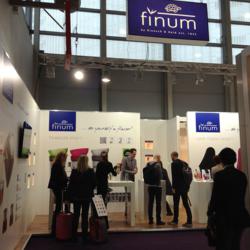 "Finum was a natural choice of strategic partner for the distribution of our products. Our company values are in alignment with theirs – product quality, excellence and innovation are what drive both our brands".
Boulder, Colorado (PRWEB) February 26, 2013
The Tea Spot announces today a strategic relationship with Hamburg-based finum® for exclusive distribution of its STEEPWARE® and BREWLUX® products in Europe and Russia. Through its series of patents and registered designs, finum® has positioned itself as an inventive manufacturer. The company holds the leading role in the manufacturing of paper tea filters and covers a range of proprietary tea filters and housewares.
Initial STEEPWARE® sales and marketing efforts by finum® will focus on Steep & Go, the newest addition to the STEEPWARE® product line. Steep & Go is a cold-brew bottle filter that pairs with disposable water bottles. Fresh cold brewed tea can be made in a water bottle in just ten minutes using loose leaf tea and the Steep & Go. The product has been a top-selling STEEPWARE® product. Steep & Go provides consumers a zero-calorie freshly-brewed tea beverage option free from sweeteners and preservatives. Infusing a loose leaf tea within minutes in a bottle of water is an easy way to make an antioxidant-rich beverage while on the go. The Steep & Go fits The Tea Spot's mission of making healthy beverages more accessible to today's consumers. It was awarded Best New Product in the Innovation Category at the World Tea Expo in 2012.
The Tea Spot's CEO, Maria Uspenski, made the announcement at the Ambiente consumer products show, at the Frankfurt Messe this week. She added: "Finum was a natural choice of strategic partner for the distribution of our products. Our company values are in alignment with theirs – product quality, excellence and innovation are what drive both our brands. I'm looking forward to launching our products in new markets as a part of the remarkable line of finum® products."
The Tea Spot is a for-profit philanthropic business producing handcrafted loose leaf teas and Steepware® – the tools that make loose tea easy. The Boulder, Colorado-based woman owned and operated company was founded by Maria Uspenski in 2004. A cancer survivor drawn to the health benefits of leaf tea during her recovery, she set forth to modernize the loose-leaf tea experience. Her message is simple and powerful: tea in its freshest form renders incredible flavor, unmatched health benefits, and is eco-friendly. The Tea Spot is a Certified B Corporation and ensures that its products uphold clean, sustainable and fair manufacturing standards. The company's model of social entrepreneurship incorporates a culture of giving as it grows: ten percent of all profits are donated in-kind to cancer and community wellness programs. TheTeaSpot.com