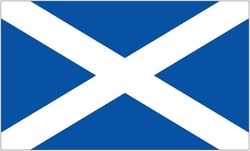 These are very encouraging figures, especially when the economic and financial problems in the UK and the world are still not completely solved
(PRWeb UK) November 12, 2010
In the past year, employment in the Scottish financial services sector has grown. This has happened despite the consequences of the global financial crisis that caused banks in Edinburgh slash thousands of jobs.
According to the corporate sector statistics of the Scottish Government, last year financial services in Edinburgh gained about 4000 jobs whereas Glasgow lost around 3000.
"These are very encouraging figures, especially when the economic and financial problems in the UK and the world are still not completely solved", said the managing director of UK Knack Group. "It is a clear sign that the financial sector in Scotland is on the rise and that we are heading towards recovery".
The report revealed that the "financial intermediation" sector of the Scottish capital employed 42,540 people in 370 different during the year to March. This shows an increase of 3,890 jobs in 315 different companies during 2007, just before the crisis started.
The chief executive of Scottish Financial Enterprise, Owen Kelly, said that the boost in jobs has been in the asset servicing operations of important firms such as BNP Paribas, Barclays Wealth, HSBC and Blackrock. All these financial service firms have been expanding aggressively recently.
"Firms within the financial services sector suffered a lot when the crisis first started and many people lost their jobs. This news is great news and we hope that the growth continues steadily", commented the Managing Director of The UK Knack Group, the renown executive career consultancy in Leeds.
About The UK Knack Group
Built on decades of experience the Knack team consists of some of the most experienced professionals in the UK and abroad who have helped thousands of businesses and people to be more successful.
###