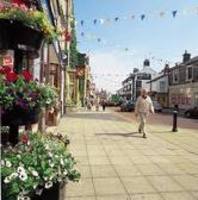 This comes as great news, especially when there are warnings that thousands of jobs will be lost as a consequence of the cuts that the government revealed in the latest spending review
(PRWeb UK) November 12, 2010
Total Foodservice Solutions Ltd is an East Lancashire company and has finally sealed its next move into new headquarters, located on the outskirts of Clitheroe from their two small depots in Huddersfield and Chatburn. This move will create 60 new jobs.
It was recently confirmed that the jobs will be created in addition to the ones that already exist. "This comes as great news, especially when there are warnings that thousands of jobs will be lost as a consequence of the cuts that the government revealed in the latest spending review", commented the Managing Director of The UK Knack Group, executive career consultancy based in Leeds.
The government is hoping that the private sector grows so it can be able to provide the jobs that people will lose in the public sector. Across Lancashire, it is estimated that this amount of job losses could be around 5,000.
This expansion also shows how important the investment from the public sector is, as it could not have been possible without the £1 million loan provided by Lancashire County Council's Rosebud fund. This fund comes from Lancashire County Developments Ltd, the commercial arm from County Hall.
"This is a clear sample of how the interaction of public and private sector benefit our economy" said the Managing Director of UK Knack Group.
This expansion will allow the company to increase the stock of chilled and frozen products they have. It will also be a boost for the local economy.
About The UK Knack Group
Built on decades of experience the Knack team consists of some of the most experienced professionals in the UK and abroad who have helped thousands of businesses and people to be more successful.
###