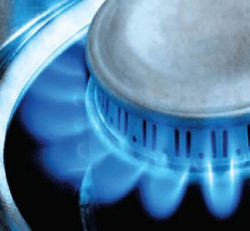 This is without doubt good news for our economy
(PRWeb UK) November 12, 2010
Total, the very well known French oil company, will create a new plant in the Shetland Islands, more precisely at Sullom Voe. This new plant will create around 500 new jobs in the area.
Petrofac, an oil services group based in Aberdeen, was awarded with a £500 million contract to work on the development of the plant.
This new plant in Shetland Islands will be used to process gas obtained from the Tormore and Laggan fields located 78 miles northwest of the islands.
These fields are thought to have around 4 billion barrels of gas and untapped oil in British waters they represent about 17% of UK's remaining reserves.
"This is without doubt good news for our economy" said the Managing Director of UK Knack Group. "To recover from the crisis we need more companies to create more jobs, as this is the only way we will beat the recession".
In order to invest £2.5 billion for the development of the fields, Total has joined forces with Dong Energy, a company based in Denmark. It is estimated that the new terminal will start delivering gas to UK customers by 2014.
"The new terminal will not only provide better services but it will also boost the local economy. There will be a substantial growth in the area within the next five years" added the Managing Director of UK Knack Group. "We are definitely in the right path to recover from the crisis"
About The UK Knack Group
Built on decades of experience the Knack team consists of some of the most experienced professionals in the UK and abroad who have helped thousands of businesses and people to be more successful.
###