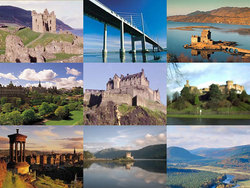 We are happy to hear that Onyx will create some new jobs with the expansion and investment they will make in Scotland
(PRWeb UK) November 22, 2010
The UK Knack Group has learned that Onyx Group has recently made a six-figure investment in their third recovery centre in Scotland. This site comes to an addition to the existing ones in Glasgow and Edinburgh, with the view to create some new jobs.
The main reason of this new opening is the increase on the demand, especially from businesses that are beginning to look at business continuity in a more serious way and want to make sure that they have in place all the appropriate contingences, especially now when industry is becoming more monitored and regulated.
"We are happy to hear that Onyx will create some new jobs with the expansion and investment they will make in Scotland" commented the Managing Director of UK Knack Group. "These are difficult times and we need more initiatives like this in order to recover from the economic crisis we are going through".
This new expansion will not only create jobs, but also it will create a UK wide footprint by providing important technology services to businesses not only in Scotland but all over the UK. This is the main goal of Onyx and they are working hard in order to achieve it.
Some of the clients of Onyx in Scotland include Eddie Stobart, Harper McLeod and Robert Wiseman Dairies. They currently employ an excess of 50 staff in the centres located in this part of the UK.
About The UK Knack Group
Built on decades of experience the Knack team consists of some of the most experienced professionals in the UK and abroad who have helped thousands of businesses and people to be more successful.
###