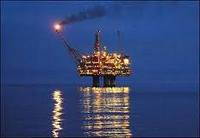 The North East part of the country needs this sort of economy boost and the creation of all these jobs
(PRWeb UK) November 29, 2010
OGN, Offshore Group Newcastle, has secured the construction work for a production platform for the Texas based Apache Corporation.
This means that hundreds of workers in the manufacturing sector will be given jobs.
"The North East part of the country needs this sort of economy boost and the creation of all these jobs" commented the UK Knack Group Managing Director. "The region has a global reputation in heavy industry and it is no surprise that a company such as OGN has set eyes on this region for the construction of the platform. It is a great opportunity for the local people eager to work and learn skills".
The construction of the platform will be at the Hadrian Yard construction site in North Tyneside. This is a facility that was acquired by OGN in 2009 and it will be the place where the design and construction of this platform will take place. Its completion is scheduled to be achieved by July 2012.
The Managing Director of The UK Knack Group commented "We need to go back to producing and manufacturing in order to recover from this huge crisis. This is the most effective way to generate jobs and create wealth in the community".
OGN is looking to recruit platers, welders, electricians and riggers and work will start on the first working day of the New Year. The recruiting process is starting very soon and the offers will be made before Christmas.
About The Uk Knack Group
Built on decades of experience the Knack team consists of some of the most experienced professionals in the UK and abroad who have helped thousands of businesses and people to be more successful.
###