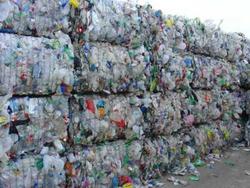 Despite the terrible blow this plant suffered last summer, the story comes to a very happy end, with the creation of new jobs and the acquisition of better machinery
(PRWeb UK) November 29, 2010
AWS Eco Plastics, a recycling plant that was destroyed by a terrible fire, has unveiled its massive new facility and they state that is the first step to creating 75 more jobs for the greater Lincolnshire jobseekers.
This recycling plant in just outside of Gainsborough, watched as this storage and sorting facility go up in flames at the end of the summer last year. Now, they have their new £13 million facility, which has the capability of processing billions of plastic bottles every year.
But upper management from the recycling plant say they have in the works a £15 million budget plan that increase the plant's staffing by 30 more employees, which creates additional work for other local businesses.
The Managing Director of The UK Knack Group commented "Despite the terrible blow this plant suffered last summer, the story comes to a very happy end, with the creation of new jobs and the acquisition of better machinery".
UK Knack Group has also learned that AWS Eco Plastics is the largest, most advanced plant in the Nation of Europe and twice the size of their nearest competition. They will be expanding their capability to almost handling half of the plastics returned for recycling here.
The current Coalition Government is looking for all businesses to be successful green companies and this recycling plant is a perfect example of that. They certainly are Lincolnshire's hidden secret."
About The Uk Knack Group
Built on decades of experience the Knack team consists of some of the most experienced professionals in the UK and abroad who have helped thousands of businesses and people to be more successful.
###