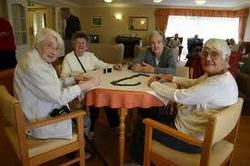 This is great news for the Llanfarfechan area
(PRWeb UK) November 29, 2010
A£9 million care home complex has opened its doors after two years of construction. It is located in Llanfarfechan and this complex brings 30 new jobs for this area of Wales. It has been built with capacity for 49 residents, offering them beautiful facilities.
The construction of this care home, Llys-y-coed, was done in partnership with Conwy Council and North Wales Housing Association. Not only it will be an addition to the services and facilities this Housing Association offers, but it will also give first class level of independent living for their over sixty residents who have care needs.
"This is great news for the Llanfarfechan area" commented The UK Knack Group Managing Director. "This complex will not only provide the services the people with care needs require, but it will also bring jobs to the local community. This is what Wales needs now in order to boost its economy and it is a sign that our economy is improving"
Among the features this new complex has are a hairdressing salon, IT room, guest accommodation suite, post box outside the residents' rooms and state of the art kitchen facilities. Without a doubt Llys-y-Coed is the best alternative for those people that do not want to give up independency due to their needs for assistance.
UK Knack Group has also learned that in addition to all these features, the Care Home Complex has been built taking into consideration the environment, as it has wood chip and biomass boilers. So not only good news for the economy, but also for the Environment!
About The Uk Knack Group
Built on decades of experience the Knack team consists of some of the most experienced professionals in the UK and abroad who have helped thousands of businesses and people to be more successful.
###