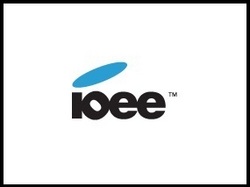 Business owners don't necessarily need business studies, a formal education or management qualification in order to be successful
(PRWeb UK) October 27, 2010
IOEE - the Institute of Enterprise and Entrepreneurs has as main purpose to recognise entrepreneurship and enterprise as a professional career choice. The Institute is officially accredited by SFEDI, the Small Firms Enterprise Development Initiative, which is a body with more of 15 years of experience researching and identifying best practice in enterprise skills and support. This body is recognised by the UK government and it is responsible for setting industry standards.
"Although we have great and successful entrepreneurs in the UK who do not have formal qualifications on entrepreneurial studies, there are people who will feel more confident in running or opening their own businesses if they have the studies this Institute offers" said the Managing Director of Uk Knack Group, the well known executive careers consultancy based in Leeds.
In order to demonstrate their professional status, members of the Institute will be able to use post-nominal letters. Tony Robinson, the founder of SFEDI recently stated that the recognition of the members of the IOEE will motivate more people to start their own business. They will realise it is worthwhile and professional career option that will require very specific skills in order to succeed.
"Business owners don't necessarily need business studies, a formal education or management qualification in order to be successful" said the Managing Director of Uk Knack Group. "They don't learn, from their peers, how to succeed in order to impress future bosses. They learn 'how to', primarily, so that they can earn a living by being their own boss. "
About The Uk Knack Group
Built on decades of experience the Knack team consists of some of the most experienced professionals in the UK and abroad who have helped thousands of businesses and people to be more successful.
Press release distribution by Reputation 24/7. Online PR, Reputation Management and Online Reputation Management. The Uk Knack Group
###