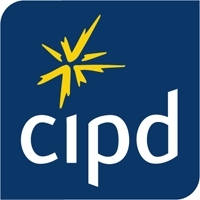 Human Resources Department is a vital part of any company and we need young graduates to change their perceptions of this career
(PRWeb UK) October 25, 2010
Uk Knack Group has learned that a new campaign has just been launched by CIPD - the Chartered Institute of Personnel and Development. It has the main purpose to attract new talent to the human resources profession. According to the CIPD, the campaign aims to attract well educated and professional human resources personnel into the business field by promoting the area as diverse and dynamic.
In a recent research conducted in order to know what the graduates' perceptions of HR were, it was noted that the words they most associated with the career were bureaucratic, dull and repetitive. It was this research that made the CIPD realise they needed to dispel these misconceptions and take a more leading role in order to achieve this.
"Human Resources Department is a vital part of any company and we need young graduates to change their perceptions of this career" said the Managing Director of The Uk Knack Group, the well known executive careers consultancy based in Leeds.
The new online campaign consists of a website with areas to download brochures, watch videos, view profiles of successful human resource managers, review case studies, and obtain advice on careers. In addition to the online campaign, posters and print advertisements will be distributed at upcoming career fairs, post-secondary institutions, and other CIPD centres.
According to the UK Knack Group, there is a lack of understanding as it pertains to what human resource is, as well as its value as a career. There needs to be more clarity as it pertains to the skills needed to be successful in human resources in addition, as doing so will increase interest in this as well as other related fields.
As it pertains to the campaign, the CIPD has stated that both the guide as well as the website highlights HR as a diverse profession, with many different opportunities to specialise.
About The Uk Knack Group
Built on decades of experience the Knack team consists of some of the most experienced professionals in the UK and abroad who have helped thousands of businesses and people to be more successful.
Press release distribution by Reputation 24/7. Online PR, Reputation Management and Online Reputation Management. The Uk Knack Group
###