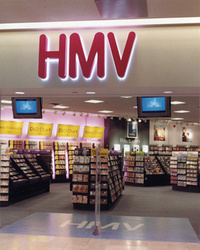 Although this is only a pop up store, there is a possibility it may stay after the Christmas period, and it is an opportunity for 10 people to work initially during these 8 weeks and take a salary home
(PRWeb UK) November 17, 2010
A pop up shop of HMV will be opened in Carmarthen and will create 10 jobs. They will start trading where the Burton shop was located in Red Street and will be opened for 8 weeks in order to catch the trade the Christmas season generates.
The UK Knack Group has learned that this store will only be opened for eight weeks, approximately two months in order to catch the trade of the Christmas season. This new store will have 10 staff and once this period passes, the store will disappear. However, HMV has plans to keep it opened if they see that there is plenty of support from shoppers.
"Although this is only a pop up store, there is a possibility it may stay after the Christmas period, and it is an opportunity for 10 people to work initially during these 8 weeks and take a salary home" commented the UK Knack Group Managing Director. "We welcome any initiative to create new jobs and give young people the opportunity to work for their communities. "
HMV has done this in the past. During the last year they opened 10 pop up stores and 5 of them remained open after the initial period. This could happen to the store that they plan to open in Carmarthen, although it may not be at the current location.
According to UK Knack Group, the opening of HMV store means it will be the first music and film "giant" in Carmarthen since the closure of Music Zone located at Merlin's Walk in July 2007.
About The Uk Knack Group
Built on decades of experience the Knack team consists of some of the most experienced professionals in the UK and abroad who have helped thousands of businesses and people to be more successful.
###