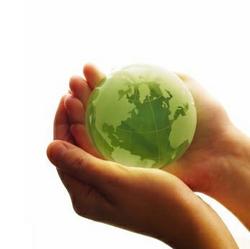 As governments strive to make countries greener, training opportunities like these are very much needed by the companies who want to provide low carbon services and products
(PRWeb UK) November 12, 2010
It has been announced the creation of hundreds of new training places for those employers who are working to support a low carbon economy.
650 new places will be delivered through Skills Development Scotland. The European Social Fund is funding the project and the main purpose is to let employers re-skill and up-skill employees in technologies that help to reduce carbon emissions. This comes as part of the plan that the Scottish Government has in order to maximise the benefits for the economy that comes from environmental friendly businesses.
Michael Russell, the Education Secretary, announced this at Jiao Tong University in Shanghai. He was joined there by very important Chinese academics in energy studies as well as experts in solar, marine and bio-energy from Scotland's University.
"As governments strive to make countries greener, training opportunities like these are very much needed by the companies who want to provide low carbon services and products" commented the UK Knack Group, executive career consultancy.
Scotland has great potential to become a leading low carbon economy because of their natural resources. They have very ambitious targets to reduce emissions and they aim to become a wealthier and greener Scotland.
"This announcement demonstrates that Scottish Government is investing in their workforce in order to ensure they have all the skills to become the leaders in the renewable energy field and achieve a more sustainable and greener economy" commented the UK Knack Group Managing Director.
About The UK Knack Group
Built on decades of experience the Knack team consists of some of the most experienced professionals in the UK and abroad who have helped thousands of businesses and people to be more successful.
###