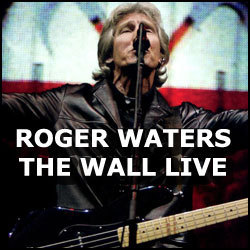 Riverdale, NJ (Vocus) May 25, 2010
Released in 1979 to critical acclaim, Pink Floyd's The Wall was rated Billboard's #1 album in 1980. Containing well-known classic singles such as "Hey You", "Mother" and "Comfortably Numb", The Wall is among the five best-selling albums of all time in the United States. Yet in the past 30 years it has only been performed live in two U.S. cities, until now. This fall, former Pink Floyd bassist Roger Waters, who wrote The Wall, will be performing the entire album live on tour. This unique opportunity to experience one of the most popular albums of all time is making Roger Waters The Wall Tickets hard to come by in 2010.
When Pink Floyd's The Wall tour came to the US in 1980, they limited performances to New York and Los Angeles. The live show was such an elaborate production that all the trucks required to transport the equipment used to build the wall made it impossible at the time to tour. That means for almost the entire country, the 2010 Roger Waters The Wall Live Tour marks their first opportunity to see The Wall performed in concert.
"In my 31 years in business I have seen concerts ranging from Sinatra to Led Zeppelin. I was at the Nassau Coliseum show in 1980 and The Wall is one of top 3 shows both musically and theatrically I have ever been to. The production was unbelievable. I have never seen a show staged like this before or since. This concert is going to be unlike any other," says Tom Patania, CEO of Select-A-Ticket.
The production of the 2010 show is reportedly going to be spectacular, with a huge 240 foot wide, 35 foot tall wall that will be built before each performance and torn down afterwards.
The Wall was released to loads of critical acclaim, and is considered by many to be one of the greatest albums ever released. The album focuses on a young musician facing a personal crisis, which has been described as Roger Waters's state of mind at the time he wrote it.
The massive theatrical production setting the atmosphere for one of the best selling albums of all time, plus the fact only two U.S. cities have seen this show in the past 30 years all combine to make Roger Waters The Wall Tickets the most talked about concert ticket of the year.
About SelectATicket.com
Select A Ticket has been in business over 31 years as an experienced, trusted, secure ticket broker. We sell tickets to Broadway, Concerts, Sports, and Family Events. SelectATicket has been in the ticketing industry since 1978 and is a proud member of the National Association of Ticket Brokers (NATB).
View our listing of Roger Waters The Wall Tickets and Tour Dates and experience this extremely rare chance to see one of rock's greatest albums performed live by its creator, Roger Waters.
###