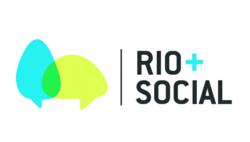 Rio+Social is a historic opportunity allowing youth to participate in the global discussion about critical issues like sustainability in a way that has not been possible before.
Washington, DC (PRWEB) June 13, 2012
Today Linkin Park announced their participation in Rio+Social on June 19th, a global conversation organized by the United Nations Foundation, Mashable, 92nd Street Y, Ericsson, Energias de Portugal (EDP) LiveAD, and Planeta Sustentável that will explore the intersection of social media, technology and sustainable development. Linkin Park's session during Rio+Social is in support of United Nations Secretary-General Ban Ki-moon's Sustainable Energy for All initiative, with the entire event lending a voice to the world on the eve of Rio+20, the United Nations Conference on Sustainable Development.
Band members will join Rio+Social from Los Angeles to engage in a dynamic discussion about the power of music, gaming and social media to address some of the world's most pressing sustainability challenges. The group will also give a special performance, dedicated to their 'Power the World' movement, which will include new material from their forthcoming album 'LIVING THINGS'. The Linkin Park portion of Rio+Social will be live-streamed, presented by Honda Civic Tour, powered by VSee, and available at The Warner Sound, Warner Music Group's original YouTube channel that offers an eclectic mix of specially-produced programs.
People around the world will be able to watch the entire Rio+Social event and join the conversation at http://www.rioplussocial.com starting at 9:30am BRT, with Linkin Park live from 5:30pm BRT.
"We believe today's youth are global citizens and are better connected and informed than any previous generation," said Linkin Park bassist, Dave "Phoenix" Farrell. "Rio+Social is a historic opportunity allowing youth to participate in the global discussion about critical issues like sustainability in a way that has not been possible before."
At the end of last year, in support of Sustainable Energy for All, Linkin Park launched Power the World, a movement to provide energy access to 1 million families in 2012 through the band's non-profit organization Music for Relief. Linkin Park is urging people to sign a pledge supporting Sustainable Energy for All, while helping to raise critical public awareness and funds. To sign the pledge, go to powertheworld.org.
Since November 2011 – after the UN Secretary-General asked Linkin Park to join his initiative, due to their humanitarian efforts in the aftermath of the Haitian earthquake – the band has engaged in a solar light distribution program in Haiti and has recently partnered with We Care Solar to secure solar lighting systems for health clinics in Uganda. Throughout the Honda Civic Tour this summer, Linkin Park will have the 'Solar Suitcase' on display for fans to learn more and contribute to distribution efforts.
At Rio+Social, Linkin Park joins previously announced speakers representing digital media, technology, the private sector, philanthropy, the UN, and civil society, who will speak in innovative conversations about the new role of social media and technology in sustainable development. Digital advancements have contributed to increased awareness and more effective calls-to-action worldwide. Rio+Social invites everyone to participate in the Rio+20 conversations, and more importantly, encourages a discussion about solutions and how people everywhere can get involved. Registration is now open at rioplussocial.com.
For more information on Rio+Social, including how to get involved in the global community that has already come together to discuss technology, social media and how to solve global problems, visit http://www.rioplussocial.com.
###
About Ericsson
Ericsson is the world's leading provider of communications technology and services. We are enabling the Networked Society with efficient real-time solutions that allow us all to study, work and live our lives more freely, in sustainable societies around the world. Our offering comprises services, software and infrastructure within Information and Communications Technology for telecom operators and other industries. Today more than 40 percent of the world's mobile traffic goes through Ericsson networks and we support customers' networks servicing more than 2 billion subscribers. We operate in 180 countries and employ more than 100,000 people. Founded in 1876, Ericsson is headquartered in Stockholm, Sweden. In 2011 the company had revenues of SEK 226,9 billion (USD 35.0 billion).
About EDP
EDP – Energias de Portugal - is a global energy company engaged in the electric utilities and gas sector. EDP is the third largest producer of wind energy in the world and, for the second year running, is the world's leader in the electricity sector of the Dow Jones Sustainability Indexes. EDP Group today serves as a benchmark in the global energy market, as a result of its solid vision for the company and the sector and also a philosophy of growing integration and the pursuit of excellence that is firmly rooted in the EDP culture.
About LiveAD
LiveAD is a creative agency that believes in the potential of relevant contemporary ideas, enlarging them through the integrated use of digital media and PR. It is currently working with the following brands: Nike, Doritos, C&A, Grendene, Multishow, Lacoste, Itau, Ketel One, J&B and Baileys. LiveAD is a member of the Society of Digital Agencies (SoDA), a group made up of the world's key digital agencies. LiveAD has been recognized on Facebook Studio Awards in 2012, Cannes Lions Festival in 2009 and 2010 and 2011 SXSW Interactive finalist.
About Mashable
Mashable is a leading source for news, information and resources for the Connected Generation. Mashable reports on the importance of digital innovation and how it empowers and inspires people around the world. Mashable's 20 million unique visitors and 6 million social media followers have become one of the most engaged online news communities.
About Planeta Sustentável
Planeta Sustentável generates information about sustainability in 38 magazines and dozens of websites, books, maps, large and small events, courses and apps. It was launched by Editora Abril, the largest publisher in Brazil, in 2007. It reaches 21 million readers across different age and social groups and is recognized as the most influential sustainable platform in the Portuguese language.
About United Nations Foundation
The United Nations Foundation builds public-private partnerships to address the world's most pressing problems, and broadens support for the United Nations through advocacy and public outreach. Through innovative campaigns and initiatives, the Foundation connects people, ideas, and resources to help the UN solve global problems. The Foundation was created in 1998 as a U.S. public charity by entrepreneur and philanthropist Ted Turner and now is supported by global corporations, foundations, governments, and individuals. For more information, visit unfoundation.org.
About 92nd Street Y
92nd Street Y is a world-class nonprofit community and cultural center that connects people at every stage of life to the worlds of education, the arts, health and wellness, and Jewish life. Through the breadth and depth of 92Y's extraordinary programs, we enrich lives, create community and elevate humanity. More than 300,000 people visit 92Y's New York City venues annually, and millions more join us through the Internet, satellite broadcasts and other digital media. A proudly Jewish organization since its founding in 1874, 92Y embraces its heritage and enthusiastically welcomes people of all backgrounds and perspectives. 92Y is an open door to extraordinary worlds.
About Music for Relief
Founded by the band Linkin Park, Music for Relief is a 501 (c) (3) non-profit organization dedicated to providing aid to victims of natural disasters and the prevention of such disasters. Since its inception in 2005, Music for Relief has raised over $5 million for victims of multiple disasters across four continents including the 2004 Indian Ocean tsunami, hurricane Katrina, China's Wenchuan earthquake, a cholera outbreak in Zimbabwe, the 2010 Haiti earthquake and the 2011 earthquake & tsunami in Japan. Music for Relief also supports environmental programs as a means of disaster risk mitigation including the planting of over 1 million trees to help reduce global warming. For more information visit http://www.musicforrelief.org.
About Honda Civic Tour
Produced by Marketing Factory, the Honda Civic Tour brings innovation and environmental consciousness to the masses by combining automotive technology and contemporary music.
About Honda Civic
One of the best-selling compact cars in the United States, the Civic features a lineup of six distinct models: the conventional gasoline-powered Civic Sedan and Civic Coupe, two high-performance Civic Si models, gasoline-electric Civic Hybrid, the Civic Natural Gas and Civic HF high fuel economy model. The Civic lineup embodies the Honda brand values of 'clean, safe and fun' with the Civic HF achieving an EPA-estimated fuel economy rating1 of 41 mpg on the highway. The Civic Hybrid's EPA-estimated fuel economy rating1 is 44/44/44 city/highway/combined. The Civic sedan has earned top safety ratings from NHTSA and a 'TOP SAFETY PICK' designation from IIHS. Now in its ninth-generation, the Civic remains one of the most fun-to-drive compact cars on the road today. The Civic sedan starts at a suggested retail price2 (MSRP) of $15,995 and is available at Honda dealerships nationwide. For high-resolution photos, broadcast quality video and media information of the entire 2012 Civic lineup, please visit http://www.hondanews.com.
1 Based on 2012 EPA mileage estimates. Use for comparison purposes only. Do not compare to models before 2008. Your actual mileage will vary depending on how you drive and maintain your vehicle.
2 MSRP excluding tax, license, registration, $750.00 destination charge and options. Dealer prices may vary.
Media Contact: Amy DiElsi, 202-419-3230; adielsi(at)unfoundation(dot)org