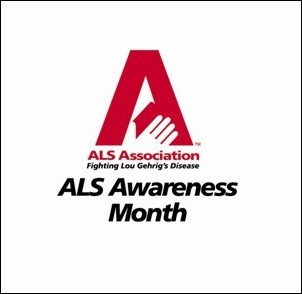 Not being able to play sports or any type of physical activity with my son, that's something I deeply regret more for his sake than my own
Calabasas Hills, Calif. (Vocus) April 24, 2007
Like all those who preceded, served with and followed him, Jim Thew was willing to put himself in harm's way when he joined the U.S. Armed Forces at the age of 19.
When he left the Navy in 1999 - which included two tours of duty in the Persian Gulf - Thew looked forward to teaching his youngest son how to throw a football and ride a bike, camping, motorcycling trips and holding down a "normal" 9 to 5 job. He also dreamed of one day sitting in a rocking chair and watching his grand kids play. Life could not get any better than being the dad to three healthy children and the husband of Kumiko.
Many would say that the 35-year-old Thew, who was an aviation machinist for 8-l/2 years and whose hands kept pilots safe, has entered a battlefield as harrowing as any combat zone. He is now facing what he calls the "monster."
Thew was diagnosed with ALS (amyotrophic lateral sclerosis), commonly referred to as Lou Gehrig's Disease, in 2004, and the monster has already cost him his job, a home (because of growing medical bills), and irreplaceable precious moments.
"When you enter the military, you sign the paper and you know about the risks of going to war, and when your time is up you're done, and yet, as it turns out, you're not," said Thew, who recently testified about living with the disease before the U.S. House of Representatives Committee on Energy and Commerce Subcommittee on Health on behalf of The ALS Association. Last year he participated in The Association's national signature fundraising event, the Walk to D'Feet ALS® for The Association's Greater Chicago Chapter.
He worries about his niece and future son-in-law who are both in the U.S. armed services. "I don't want them to go through what I have," he said. "The evidence shows that people in the military have a greater risk of getting ALS, that means there has to be something in that general area where it's causing people to have the disease. If they can pinpoint it, they can either find a cure or find something to prevent it from happening."
The fatal neurodegenerative disease is striking at our nation's heroes the hardest ( ALS in the Military: Unexpected Consequences of Military Service ); however, the reasons are not known at this time.
Though the resident of the Rockford area of Illinois can barely lift himself out of a chair these days and sleeps at night with the help of a BiPAP that pumps air into his lungs, he will be among the many few good men and women and non-civilians from all walks of life who participate in National ALS Awareness Month in May. Their mission and that of The Association will be to recruit more people to raise awareness about ALS on a year-round basis.
"The military veterans were willing to sacrifice their lives for their country and now they are looking to us for help," said Gary A. Leo , the president and CEO of The Association. "We must honor their commitment by being equally strong in our commitment to them."
National ALS Awareness Month activities include ALS National Awareness Month proclamations issued by cities and states. The proclamations include a passage that acknowledges the higher prevalence of veterans with ALS.
Statistics suggest that the chances Thew will see his 10-year-old- on graduate from high school or walk his daughter down the aisle are slim. On average, the survival rate for people living with ALS is two to five years from the time of diagnosis.
"Not being able to play sports or any type of physical activity with my son, that's something I deeply regret more for his sake than my own," said Thew, grandfather to a 2-year-old.
"I know my son wants to do more with me than he lets on and that really hurts. He's been robbed of his childhood and of a father that most kids take for granted."
The Association will fight for Thew, whose favorite saying is "never give up," and everyone with ALS, until a cure is discovered.
"It is important that their voices and the voices of every single person with ALS be heard in Washington, D.C., and be echoed in the state halls across the country," said Stevan Gibson, vice president of government relations and public affairs for The Association. "It is critical to the struggle to defeat this terrible disease that the people and leaders of our community be educated and aware of the disease, as well as the issue confronting those who are affected by it."
Thew now spends his days mainly confined to a power wheelchair watching television and checking email for the latest advancements in ALS research.
"My strength and my ability to do things have been stolen by ALS and yet, thanks to the support from my wife Kumiko and The ALS Association, this disease will not steal my determination for a cure one day," Thew said.
The Association is the nation's only national not-for-profit voluntary health organization dedicated solely to the fight against ALS. For more information, call Gary Wosk at (818) 587-2241 or visit http://www.alsa.org.
Contact:
The ALS Association
Gary Wosk
(818) 587-2241
National Office
27001 Agoura Road, Suite 150
Calabasas Hills, CA 91301-5104
(818) 880-9007 FAX (818) 880-9006
# # #