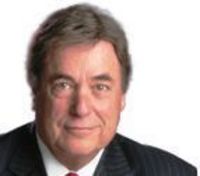 Proven Solutions for Maximum Profits.
Ferndale, WA (PRWEB) August 2, 2009
Governments in Washington can help create jobs and set a leadership example for the rest of the nation, if they take new actions for economic development. That's according to Terry Corbell, who writes an Internet business-coaching column, The Biz Coach, for the Money News page at Seattle's KIRO, the "2009 National Edward R. Murrow Award Winner for Overall Excellence."
His most-recent column, "Analysis: Steps for Economic Success in Washington State," explains how governments at all levels - state, counties and cities - can improve the state's economic climate.
The direct link to Mr. Corbell's analysis: http://www.kirotv.com/sponsors/16850870/detail.html.
As one of the Northwest's longest-running columnists, he has written 400+ business-coaching columns since 2001. His columns are also being updated and archived on his Web site, The Biz Coach (http://www.bizcoachinfo.com), "Proven Solutions for Maximum Profits." (It's a business-resource site with business-coaching strategies developed by Solid Technology, http://www.solidtechnology.com, in Portland, OR.)
"In assessing economic-development strategies, it's shortsighted to merely look at the headlines," says Mr. Corbell. "But you can tell a lot about the economy by taking a cursory look at the unemployment rate."
He acknowledges high employment often accompanies red ink. In citing the U.S. unemployment rankings, he writes No. 34 Washington - tied with Missouri at 9.3 percent - has an opportunity for growth. He is aware that seven states, including West Virginia, have balanced budgets. In fact, West Virginia is not laying off any of its 51,000 state employees, is not relying on the federal government for money, and it is not raising taxes.
So, with its great talents and assets, Mr. Corbell believes his beloved Washington state is capable of a much brighter economic forecast. The Biz Coach column also salutes Governor Chris Gregoire for her stand against tax increases and Attorney General Rob McKenna for his efforts to protect state residents against deceptive practices. And he recommends more steps.
"The effectiveness of economic policies depends on government and whether it has economic wisdom," he adds. "That means allowing for economic and political liberties."
His recommendations include:

Discernment of Main Street's issues.
Encourage consensus building among stakeholders, including business and unions.
Prioritize government services.
Develop budgets that enable us to live within our means.
Quality government behavior.
Create a healthy tax system.
Outlaw predatory financial practices.
Instill greater public confidence.
In keeping with his practice of delivering 10 percent in added value to his clients, his columns conclude with a bonus business-coaching tip he calls: "From the Coach's Corner." This particular column's "Coach's Corner" lists what The Biz Coach calls, "The 20 Characteristics of a Healthy Economy."
Mr. Corbell often draws on his experience as a business-performance consultant and media columnist.
The New York Times featured him twice in 2008 and features some his business tips. Here are the headlines:
Been There... Done That... Here's How
Advice on Taking an Entrepreneurial Leap
As a profit professional, he developed The CMS Approach. To relieve a company's financial stress, The CMS Approach includes a financial turnaround program on a pay-for-performance basis. Mr. Corbell provides complete solutions for a small retainer and one percent of the net-profit increase.
His firm, CMS Associates LLC, http://www.cmsassociatesllc.com, has been long-known for providing "Solutions to Increase Revenue." CMS is an excellent company with an outstanding record of success since 1992. The firm has insights, systems and strategies to save companies time and money while increasing revenue.
Mr. Corbell is also focusing on economic development. He and KIRO are partnering to promote the economic climate of Western Washington communities.
He's writing a book tentatively entitled, "How to Watch Your Back in the Jungle - Avoiding Business Predators."
Terry Corbell, The Biz Coach, is a profit professional and business-performance consultant. He is a longtime columnist at media Web sites, and publishes performance-enhancing strategies at http://www.bizcoachinfo.com, "Proven Solutions for Maximum Profits."
# # #