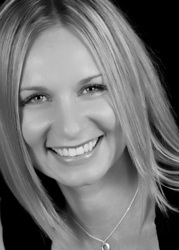 Public relations mixed with search engine strategies gives the clients more analytics to measure and a better ROI analysis
Deerfield Beach, Florida (PRWEB) October 9, 2007
Public relations with a twist of 'Search' on the rocks or straight up. Lisa Buyer, founder of The Buyer Group, adds search engine optimization (SEO) and search engine marketing (SEM) strategies to the mix of agency services.
"I recognized a need for a PR + Branding agency versed in search engine strategies and how corporate client's benefit from the mix of traditional and online media relations; messaging, branding, positioning and reputation management are critical PR components of online media," said Buyer. "After researching the Top PR agencies in South Florida, regionally and nationally, I was amazed to find most agencies focusing on traditional media services. Since PR is the backbone and a major driver of online media, it only makes sense to combine the power of SEO and PR under one umbrella."
The Buyer Group Web site:
•Reports - Breaking Public Relations/SEO news via RSS Feeds
•Comments - PR/SEO Blog
•Communicates - New positioning as an interactive public relations agency specializing in search engine friendly PR+ branding
•Connects - Get to know the senior team in 60 seconds
•Sells -A new business tool
•Search - An example of optimized design that is both user and search friendly
Buyer keeps the agency educated by attending search engine strategy conferences, subscribing to industry blogs, reading books, talking to programmers and collaborating with SEO/SEM companies such as MoreVisibility to offer her clients direction in the most innovative and relative interactive public relations services.
"Public relations mixed with search engine strategies gives the clients more analytics to measure and a better ROI analysis," noted Buyer. "It used to be that public relations was not near as measurable as paid advertising, that is not the case today. Public relations is more measurable than ever and continues to be the best value, especially when mixed with search engine strategies.
Social media news, public relations articles, SEO and SEM tips, and a hip new blog are all elements of The Buyer Group's optimized web site that launched this month. With up-to-date information about The Buyer Group's services, client news and recent successes, companies looking for "Good Ink and Better Brands" will find The Buyer Group at the forefront of communication services.
"Adding 'search' into the mix of public relations and branding strategies offers a new set of analytics," said Lisa Buyer, The Buyer Group president and CEO. "Online public relations can be a powerful and positive push for improving organic search results. More and more clients are looking for guidance in capitalizing on the opportunities of public relations and brand awareness via the Internet and The Buyer Group continues to be on the front line of SEO/SEM practices."
About The Buyer Group:
The Buyer Group leverages more than 15 years of interactive public relations and branding expertise, talent and resources. Sparked by the desire to personify a distinct style and brand mindset, Lisa Buyer introduced her signature company. Before launching The Buyer Group, Lisa Buyer co-founded two other agencies, L&L Communications and the Moxie Group.
Resourceful, talented, energetic, intuitive, creative, hip, groundbreaking, spirited, strategic and fresh. That's what you get at The Buyer Group. A powerhouse team dedicated to best position clients in the marketplace with positive press and best branding practices. Select clients include Shoreline, Marlin Bay Yacht Club, BodyLogicMD, The Casey Group, and Fosters Wine Estates.
For more information about The Buyer Group and it's interactive public relations and branding visit http://www.thebuyergroup.com or call 954.354.1411. Also get to know Lisa Buyer on Facebook, Myspace and LinkedIn.
###