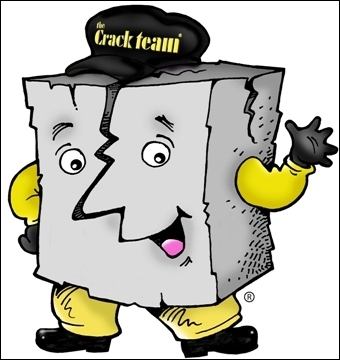 St. Louis, MO (PRWEB) November 15, 2006
The Crack Team's web site has been recognized with a Silver Davey Award, presented by the International Academy of the Visual Arts. The Davey Awards exclusively honor the "Davids" of creativity, the finest small firms, agencies and companies in the world that derive their strength from big ideas, rather than big budgets. The Crack Team, in business since 1985 with locations nationwide, specializes in foundation crack repair. This is the second award for thecrackteam.com in 2006, when the site also earned an "official honoree" distinction from the Webby Awards.
The Davey Awards is judged and overseen by the International Academy of the Visual Arts (IAVA), a 200+ member organization of leading professionals from various disciplines of the visual arts dedicated to embracing progress and the evolving nature of traditional and interactive media. Current IAVA membership includes a "Who's Who" of acclaimed media, advertising, and marketing firms including: Sotheby's Institute of Art, Yahoo!, Estee Lauder, Wired, Insight Interactive, The Webby Awards, Bath & Body Works, Brandweek, Polo Ralph Lauren, ADWEEK, alloy, Coach, iNDELIBLE, MTV, Victoria's Secret, HBO, The Ellen Degeneres Show, Myspace.com, and many others.
The Crack Team repairs cracks in concrete, stone, and block foundations, as well as cracks in patios, porches, and basement and garage floors. For a free estimate, call 866-CRACK-TEAM. For more information about The Crack Team or company mascot Mr. Happy Crack and his line of gifts and apparel, contact Cary Goldwasser at 866-905-5200 or visit TheCrackTeam.com.
# # #