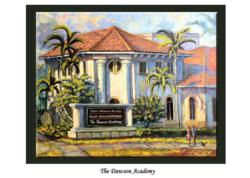 St. Petersburg, FL (PRWEB) November 12, 2011
On Friday, November, 11, Drs. DeWitt Wilkerson, Glen DuPont, Ronald Kobernick and Peter Dawson will welcome guests to their new offices and facility for dental courses at 390 4th Street N. in downtown St. Petersburg. Tours will be given of the dental offices and the internationally-known Dawson Academy. The building is the former home of Tourtelot Realtors.
At 6 p.m. former St. Petersburg Mayors Don Jones, Robert Ulrich, Corinne Freeman, and current Mayor Bill Foster will perform a ribbon-cutting to officially open the building. (Mayors David Fisher and Rick Baker were invited to attend but had prior commitments.)
Dr. DuPont has been in practice in St. Petersburg since 1979, Dr. Wilkerson since 1982. Both are internationally-known lecturers and are adjunct professors at the University of Florida.
Dr. Kobernick has lectured locally, nationally, and internationally on Periodontics, Periodontal Esthetic Surgical Procedures, Adult Orthodontics and Pre-implant Diagnosis and Treatment.
About The Dawson Academy
The Dawson Academy has been providing continuing education to the dental industry for over 30 years. The Academy is dedicated to teaching the principles and skills necessary for the successful practice of complete, quality, and predictable dentistry.
###