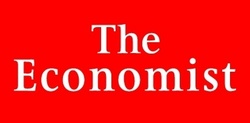 NEW YORK (PRWEB) September 30, 2008
The proposition will be debated over the course of two weeks from September 30th to October 10th 2008. The Economist encourages anyone interested in the topic to join the conversation, contribute opinions and cast a vote for or against the proposition. The winner will be decided by popular vote on Friday October 10th 2008.
"Water is both an industrial input and a prerequisite of life. Roughly a billion people do not have a constant supply of clean and safe water. Would water supplies be better managed if it were treated as a commodity, and priced accordingly? Or is water a basic human right that governments should secure for their citizens? Join us for our 13th online debate as we examine all the arguments behind this crucial issue," said Edward McBride, the debate moderator and environment correspondent for The Economist.
Arguing for the proposition: Stephen J. Hoffmann, founder and president of WaterTech Capital, a merchant and investment banking firm that specializes in serving the myriad of companies that, in aggregate, comprise the water 'industry', and co-founder of the Palisades Water Indexes.
Arguing for the opposition: Dr. Vandana Shiva, author of Water Wars and founder of Navdanya, an Indian-based non-governmental organization founded to protect nature and people's rights to knowledge, biodiversity, water, and food.
Throughout the course of the two-week debate, expert guest participants will lend perspectives to the lively discussion, including the following:
October 1st. Dr. Michael W. Hanemann, chancellor's professor, Department of Agricultural & Resource Economics, University of California October 2nd. Anup Jacob, partner, Virgin Green Fund October 3rd. Colin Chartres, director general, International Water Management Institute October 6th. Dr. Peter Gleick, president and co-founder, Pacific Institute October 7th. Peter L. Cook, executive director, National Association of Water Companies October 9th. Dr. Ashok Gadgil, senior scientist and deputy director, Environmental Energy Technologies Division, Lawrence Berkeley National Laboratory Links to archived debates:
Debates 1-3: Technology in Education, University Recruiting and Social Networking Debate 4: Privacy and Security—Can security be established without the erosion of personal privacy? Debate 5: Information Overload—Does technology simplify our lives? Debate 6: Regulating Business and Financial Risks—Have governments made things worse? Debate 7: China and the Olympics—Was awarding the Olympics to Beijing a mistake? Debate 8: Corporate Responsibility—Would corporations be as focused on their carbon footprint without outside pressure? Debate 9: Workforce Talent 2020—Is the competitiveness of workers in today's rich countries in permanent decline? Debate 10: Food Prices—Is there an upside for humanity in the rise of food prices? Debate 11: Global Energy Crisis—We can solve our energy problems with existing technologies today, without the need for breakthrough innovation. Debate 12: Assertive Russia—The West must be bolder in its response to a newly assertive Russia. The Economist Debate Series is an open community forum. No paid subscription is necessary and anyone can participate.
About The Economist (http://www.economist.com)
The Economist offers timely reporting, concise commentary and comprehensive analysis of global news in its weekly magazine and online at economist.com. With objective authority, clarity and wit, The Economist presents the world's political, business, scientific, technological and cultural affairs and the connections between them. Edited in London since 1843, The Economist has a worldwide print circulation of more than 1.3 million and 2.5 million monthly visitors to Economist.com.