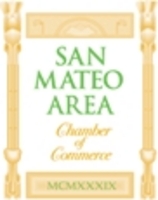 SAN MATEO, Calif. (PRWEB) June 23, 2010 -
With the goal of stimulating economic growth and sustaining the business vitality of the Metro San Mateo region, the San Mateo Area Chamber of Commerce formally announced today that it has formed The Economic Development Growth Enterprise (The Edge), a new economic development initiative that has secured initial funding from the City of San Mateo and a broad base of support from area business, government, community, and academic leaders.
On Monday, June 21, the San Mateo City Council unanimously approved $75,000 in initial program funding, along with an additional $50,000 matching commitment contingent upon the Chamber securing $50,000 in sponsorship from the private sector.
The impetus for The Edge grew from the San Mateo Area Chamber of Commerce's growing recognition that existing economic development resources are strained to their limits while at the same time valuable existing regional business assets are being underutilized.
Alicia Petrakis, chairperson of the San Mateo Area Chamber of Commerce, said, "The energy behind The Edge continues to grow, and securing our initial funding adds significant momentum. This is a unique public-private initiative, and we're committed to our vision of becoming a major engine of economic growth and job creation for years to come."
The Edge kicked off on March 6th with a Business Summit and panel discussion featuring Trip Hawkins, currently founder and CEO of San Mateo-based Digital Chocolate, a mobile gaming company, and formerly the founder of Electronic Arts; and Brian Jacobs, a co-founder and general partner at San Mateo-based Emergence Capital Partners, a venture capital firm focused exclusively on investing in technology-enabled service companies, that has invested in pioneering software-as-a-service firms such as SuccessFactors, Genius.com, and salesforce.com.
"The need for progressive, entrepreneurial new approaches to economic development has never been greater, and we applaud the Chamber's initiative in creating The Edge," said John Lee, Mayor of San Mateo. "While the city and its workers are dedicated to being as cost-conscious and frugal as possible, we recognize that it's imperative that we also wisely invest time, energy, and dollars in ways that sustain the unique business vitality of our community, and that includes programs like this that will help attract innovative new businesses and create new jobs in Metro San Mateo."
Action-Oriented Agenda
The Edge has adopted a three-point agenda derived from the findings of its invitation-only Business Summit, which attracted 50 regional business executives, entrepreneurs, community leaders and government officials:

Talent: collaboration with local community colleges on the creation of an Entrepreneurial Leadership Program that marries the schools' curricula, professors, students, and facilities with local existing and early-stage companies and their management teams for training and career enrichment.
Infrastructure: initial efforts are focused on securing ready access to broadband services throughout the Metro San Mateo region; supporting smart-growth development to stimulate the right balance of housing options; advocating for appropriate high-speed rail and increased downtown parking.
Community: discussions are progressing with the city of San Mateo, county commissioners, regional business lobbying groups, the Governor's office of economic development, federal economic growth programs, and angel and venture investment groups, all focused on providing existing and startup companies easier and increased access to a broader and richer array of business-building resources.
To date, in its effort to create and build momentum behind its new economic development initiative, the San Mateo Area Chamber of Commerce has coordinated with a wide range of San Mateo city and county government officials as well as state economic development representatives.
About The Edge
The Edge is an economic development and growth initiative of the San Mateo Area Chamber of Commerce formed in 2010 to drive the sustained vitality of the Greater San Mateo business community. It serves as a dynamic, knowledgeable catalyst that accelerates the growth of existing businesses and the formation of new ones. It fosters collaboration and communication among all constituencies critical to ensuring a vital business community that remains relevant to all businesses throughout the next decade and well beyond.
About the San Mateo Area Chamber of Commerce
The San Mateo Area Chamber of Commerce is the voice of business in the mid-San Francisco Peninsula. Situated at the crossroads of the Bay Area and at the center of Silicon Valley, San Mateo is home to some of the country's most progressive, innovative companies, from software and clean tech startups to established healthcare and medical device providers to financial institutions and professional service firms. Representing hundreds of member businesses that employ more than 20,000 workers, the San Mateo Area Chamber works for a stable economy and a vital community in the Metro San Mateo region. Please visit http://www.sanmateochamber.org for more information.
###