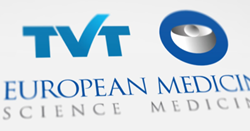 The decision by EMA to double its number of licenses shows the strength of its commitment to our innovative Text Verification Tool® software
FRANKFURT, Germany (PRWEB) December 17, 2019
TVT software from Schlafender Hase inspects files with different layouts and file formats (e.g. Word, PDF, XML, XLS, AI) to catch deviations early in the proofreading process. TVT documents all actions performed by users to create a fully compliant audit trail. It reduces the time spent proofreading and minimizes the risk of making mistakes.
EMA is the European Union body responsible for evaluating, supervising and monitoring the safety of medicines for use in the European Union (EU), as well as in the European Economic Area (EEA).
Based in Amsterdam (Netherlands), EMA deals with regulatory supervision and approvals in 24 languages. This can be highly demanding in terms of resources and costs and involves the risk of human error if performing manual checks. For instance, EMA provides substantial fee discounts to distributors of parallel imports if their notifications are submitted with a TVT report. This report easily highlights any changes made by the parallel importer, therefore reducing EMA's review time.
"The decision by EMA to double its number of licenses shows the strength of its commitment to our innovative TVT software," said Frank Hessler, Managing Director of Schlafender Hase. "It also highlights the importance of verification software whenever regulatory, business and national environments within the EU are changing. It's precisely during times of change that proven verification software is crucial in order to ensure the quality and accuracy of labelling and packaging."
As well as being used by EMA, TVT has been adopted by regulatory bodies such as Germany's Federal Institute for Drugs and Medical Devices (BfArM), the Medicines & Healthcare products Regulatory Agency (MHRA) in the United Kingdom, and the Agence Nationale de Sécurité du Médicament et des Produits de Santé (ANSM) in France. It is also used by pharmaceutical companies worldwide, including every major pharmaceutical and medical device company.
About Schlafender Hase:
Since Schlafender Hase® introduced TVT® (Text Verification Tool), this software has taken the lead in providing intelligent, automated text and graphic proofreading solutions for the most regulated industries. Schlafender Hase's client base includes the world's leading pharmaceutical and medical device companies, such as: Sanofi, Roche, Fresenius Kabi and Teva. Schlafender Hase is currently expanding its focus to bring the same time-saving and increased productivity benefits to pre-media and fast-moving consumer goods (FMCG) clients. Schlafender Hase is proud to be known for product quality, service excellence and customer success. Founded in 2001, the company is headquartered in Frankfurt, Germany, with a North American division in Cambridge, Massachusetts.
More at http://www.schlafenderhase.com