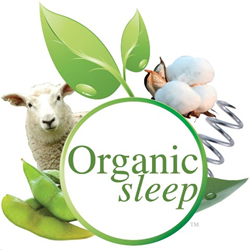 Come into any of The Futon Shop Showrooms and save now.
San Francisco, Ca (PRWEB) April 17, 2014
The Futon Shop's Easter sale from now until April 14th is one of the biggest sales ever. Come into The Futon Shop and save up to 50% off with sales on everything from covers, wallhuggers, platform beds, mattresses, and folding foam beds.
It is Easter just around the corner and everyone has been spring cleaning for company to visit this Easter. The guests will be coming over soon for Easter and then summer vacation, so take this opportunity with The Futon Shop's amazing sale and refurbish your guest room and freshen up the look of an old looking couch into a new stylish vibrant new sofabed. Also, The Futon Shop has folding beds for guests who only stay for a night or two, so investing in a folding foam bed that folds down easily stored away is a functional solution. The folding foam beds come in two thicknesses and hundreds of colors.
The Futon Shop is known for their organic mattresses. Going into any of the 10 locations, customers are bound to hear customers talking to the salesman about how past brothers, uncles, grandmas, loved their futon from The Futon Shop. The Futon Shop stores have been around since 1976, so this successful company has been providing comfortable high quality mattresses for families for decades. The stores have been around for years, and then when the website opened, futons and sofabed from The Futon Shop started shipping out nationally. The Futon Shop also has a website that gives great detail about each product and ships nationally.
The first sale, also the best sale is 50 percent off all mattresses. It does not get much better than this. The second sale is 50 percent off covers. The third sale is 25 percent off platform beds and storage beds. The Fourth sale is 25 percent off wallhuggers and hardwood frames, and the last sale is 30% off folding foam beds, which are also called shikibutons.
Come into any of The Futon Shop Showrooms and save now.
About The Futon Shop
The Futon Shop, an organic futon manufacturer since 1976, hand makes each and every mattress in San Francisco. The Futon Shop supports American made products by purchasing as many products from local venders as well as takes pride in producing over 33 mattresses here in the states.