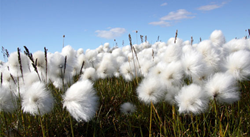 Let The Futon Shop shed light to the darkness of hidden dangers in mattresses today.
San Francisco, Ca (PRWEB) September 22, 2014
The Futon Shop, a green and organic manufacturer and retailer for over 30 years, releases their new website this summer that answers all questions imaginable about organic Mattresses. Have you been researching how to buy an organic mattress and been caught up in a whirlwind of confusion. Let The Futon Shop's new website, http://organic-mattress-store.net/organic-mattresses/, guide you to all the answers your need.
A huge issue when buying an organic mattress today is the fact that companies green wash their products to make a profit. What does Green washing mean? In essence, it is taking the name "organic" or "green", and diluting it. Hundreds of retailers are manipulating consumers with branding their product to be 100% organic when it is not. Any company can write or label their products to be green, but hidden behind the label are dangers and toxins to one's health and the environment. Today consumers are more aware of the dangers of flame retardants, toxins and petrochemicals and other dangerous toxins because of the internet. Before people had personal computers and smart phones, companies were able to be more deceptive, but now with today's technology, the research is right before our eyes. All one needs to do to find out anything is find the right website or google it.
The Futon Shop has created Organic-Mattress-Store.net to help consumers get their research done in one stop shop. One big question people wonder when looking into a new mattress is the many ingredients inside. The Futon Shop has delved into such topics and shares the many options such as: latex, cotton, organic cotton, wool, soy memory foam, different soy foams, Gel Memory foam, organic phiten mattresses, and pillow toppers. With so many options, The Futon Shop's new website breaks it down and give lots of informative news and info about each one.
Often customers who have no idea what organic means, can find value in such sections in the new website like Why Organic Mattresses Are Better. Consumers alike will find that organic mattresses are better because of less VOC's, Off-Gassing and Flame Retardant dangers. Often customers come in and ask why would I need an organic mattress if I am not eating it. The issue of pesticides and GMOs in food is more on the forefront then the dangers in our furniture from Off-Gassing and in our own homes. Let The Futon Shop shed light to the darkness of hidden dangers in mattresses today.
Another good question that will help any consumer decide on their next mattress is the topic: What Makes A Mattress Organic? This is an important question. The Futon Shop has been manufacturing organic futon mattresses since 1976, so they have a plethora of information on the different levels and ingredients to make a quality comfortable organic mattress. But more than just comfort level, The Futon Shop's new website will inform the reader on all the different ways and reasons a mattress is organic and also inform the consumer on topics like mattress manufacturing. It is very interesting how mattresses are made and the futon shop even gives tours, videos, and explanations on how they hand make their own mattress by hand in San Francisco.
Other interesting topics that have been asked and have been added to the website are: tufted vs untufted, boxspring and if they are needed, and finally info into sleep positions and mattress feel. The Futon Shop has taken time and research over three decades of research, experience, and expertise to reveal these answers. And now consumers will be privy to such great knowledge so they can make the right decision and hand on to all the above topics and more at http://organic-mattress-store.net/organic-mattresses/
About The Futon Shop:
The Futon Shop provides the best service in producing the greenest futon mattresses. Over three decades, The Futon Shop has a team of experts creating every possible combination of organic and green futon mattress. Selection. The Futon Shop works with premium ingredients to make organic and green futons, sofa beds, and organic furniture