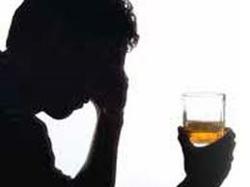 When an employee considers Jim Beam and Jack Daniels good friends, employers enter Americans with Disabilities Act (ADA) territory.
Anchorage, Alaska (PRWEB) November 11, 2012
Lynne Curry, Ph.D., SPHR, (CEO of The Growth Company, Inc.) received a question recently from a newly promoted General Manager about how to handle an employee that is a major asset to this person's company, but has jeopardizing personal troubles. With over thirty years of HR management and consulting experience, Dr. Curry has excellent advice on how to manage employees with certain disabilities all while maintaining a positive, productive working relationship.
The company's lead salesperson is extremely talented and critical to their operation. The client went into detail saying that the employee is an alcoholic and requires the company to taxi her to meetings with clients. The client said, "Most of our clients love her. Some won't deal with her because she's gone off on them, which hurts sales as our customer service agents don't have her ability to close deals."
The client (remaining anonymous) then went on to explain to Dr. Curry that sometimes the employees goes on benders and doesn't show up to work. The client explained that one specific morning the employee didn't show up to work some co-workers allegedly went to this employee's house. They allegedly "found her sleeping on her couch and whisky bottles on her coffee table. They tried to put her into the shower. She screamed at them that 'it was her business' and they left." "What do I do?" the client wants to know.
Dr. Curry responds to this client by saying, "When an employee considers Jim Beam and Jack Daniels good friends, employers enter Americans with Disabilities Act (ADA) territory." According to http://www.ada.gov "an alcoholic is a person with a disability and is protected by the ADA if s/he is qualified to perform the essential functions of the job."
Subsequently, Dr. Curry mentions that although employers must accommodate alcoholics who can effectively perform their jobs, they may discipline or fire alcoholics who repeatedly miss work (an essential job function) or those whose alcohol use negatively affects job performance or conduct. Additionally, employers with policies banning employees from showing up at work under alcohol's influence can enforce those policies.
Dr. Curry goes on to explain that this employee's strengths, coupled with her performance problems, place her and the company at critical junction. "Your path forward? An honest discussion with your employee focused on her performance issues – not her alcoholism" advises Dr. Curry. "As your employees who went to check on her found, alcohol-addicted employees can react like momma bears defending their young when caught in the act."
Further, Dr. Curry advises "let the employee know you want her to keep her and can continue to accommodate by furnishing taxis. Let her know, however, that if she fails to show up at work, or shows up inebriated and abuses clients or coworkers, she fails to meet basic job expectations and risks discipline and potentially termination." In short, place the core problem back in the employee's hands. If she can't fix "her business", however, she makes it the company's business because employers have the right to set work performance standards.
Dr. Lynne Curry is a management/employee trainer and owner of the HR consulting & management firm The Growth Company Inc. Send your questions to her at lynne(at)thegrowthcompany.com. Be sure to follow us on Facebook and Twitter for HR updates, news releases and articles.
© Lynne Curry, November 2012, http://www.thegrowthcompany.com