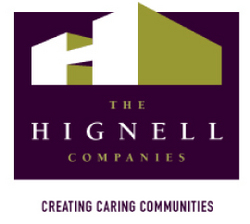 As the only certified thermographers in the region we're naturally very excited about the potential of this new service.
(Vocus) May 15, 2010
The Hignell Companies announce a breakthrough technological service in the area of property management and the construction industry: an infrared thermal energy camera. This new camera uses infrared thermography to detect energy waste, moisture, and electrical issues in both residential and commercial properties. The Hignell Companies hope that this technology will help them serve clients more effectively in two ways: by saving clients from wasting unnecessary money and by providing clients with peace of mind regarding the overall safety of their residential or commercial properties. "As the only certified thermographers in the region," says Jeff Stiemsma, Vice President of Construction Services at The Hignell Companies, "we're naturally very excited about the potential of this new service."
The infrared thermal imaging camera works quite simply: through infrared thermography, it takes a scan of a given building and then compiles the gathered data into a detailed report. This report provides The Hignell Companies with the valuable ability to help the client understand exactly which areas of their building are in working order and which areas need improvement. This understanding will enable the client to both maximize energy efficiency and maintain necessary property standards. Using the camera to "see" countless problem areas unnoticed by the naked eye, The Hignell Companies can do the following: diagnose insulation effectiveness, detect faulty ductwork, identify air leakage through poorly sealed windows or doors, distinguish between wet and dry areas in plumbing leaks, find water damage on roofs, discover electrical issues, and more.
In addition to helping assess existing buildings, the infrared thermal energy camera can also be used on new building projects. By using the camera's technology throughout the entire construction process, builders can have confidence that they will reach quality control measures, meet building regulations, and ensure the building's overall efficiency, cost-effectiveness, and comfort.
For over sixty years and with the highest standards of excellence and integrity, The Hignell Companies have served Northern California in the areas of residential and commercial property management; homeowner association management; brokerage; and professional services including painting, cleaning, construction, and maintenance. Deeply committed to the purpose of "Creating Caring Communities that Transform Lives," The Hignell Companies continue to pioneer creative and lasting paths to success in these areas of service. As the only company in the region certified to offer the services of the infrared thermal energy camera, The Hignell Companies once again prove the depth of their commitment to serving with excellence the people and businesses of Northern California.
For further information, please visit http://www.hignell.com or call (530) 894-0404.
###