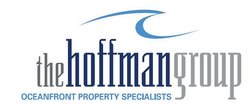 Myrtle Beach, SC (Vocus) January 24, 2008
For the third straight year, The Hoffman Group has ranked #1 in condo sales and #2 in total volume for the entire Coastal Carolina Multiple Listing Service, each year contributing over 33% of the MLS total condominium volume.
Specializing in Myrtle Beach and North Myrtle Beach oceanfront condominium resort properties, The Hoffman Group generated over $360 million in total sales in 2007. The total includes over $100 million just in resale closings that represent multiple oceanfront resorts where previous purchasers (many originally purchasing through The Hoffman Group) listed their unit and accepted offers that closed.
"We are pleased to report these numbers," said Casey Shroff, President. "They reflect both the strength of The Hoffman Group and the oceanfront condominium market. It also substantiates buyers' continuing desire to own a vacation home at the beach."
"The Myrtle Beach market is not without its challenges," said Tim Horton, Vice President of Sales, "but the oceanfront resort condominium market remains strong for purchasers joining today's second home buyer's market. In 2007, the average condominium sales price was higher, reflecting the more luxurious new construction condominiums that were delivered."
New construction condominium closings include the following oceanfront resorts: Seaside Resort in North Myrtle Beach, Ocean Reef North Tower Phase II, Caribbean Resort Phase II, the Sandy Beach Resort Phase II and the Dunes Village Resort Phases I and II, all in Myrtle Beach. In addition, closings on redevelopment condos in the Sandcastle South Resort continue to move toward sell-out.
The oceanfront resorts represented by The Hoffman Group all offer a variety of 1, 2, 3, and 4 bedroom condominiums, year-round water amenities, and rental management programs to give purchasers maximum flexibility in purchase options.
About The Hoffman Group
Founded in 1984, The Hoffman Group is credited with leading the oceanfront niche market and, in the process, changing both the physical and the economic landscape of the Myrtle Beach and North Myrtle Beach, SC area. With billions of dollars in condo sales, and a force of some forty oceanfront condo specialists, The Hoffman Group provides assistance to those interested in identifying the best oceanfront condos for sale in new or resale condominium purchase opportunities available in the area.
Contact:
Penny Martin
The Hoffman Group
1309 Professional Dr., Suite 100
Myrtle Beach, SC 29577
843-692-3307
pmartin@oceaninvestments.com
http://www.oceaninvestments.com
###