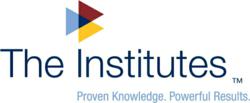 Studying CPCU? We've got an app for that!
Malvern, Pa (PRWEB) May 11, 2011
Only from The Institutes, originators of the Chartered Property Casualty Underwriter (CPCU®) designation, comes a unique exam preparation mobile application (app). Based on the growing market of apps, and driven by our desire to provide innovative, customer-focused products, The Institutes have developed a series of apps based on our popular SMART Practice Exams.
An initial version of the app was released in early March as a limited test. Users found the apps beneficial and their suggestions for improvement are reflected in the upgraded versions we released on May 6, 2011.
The SMART QuizMe apps allow users to take their CPCU studies wherever they go. The apps are now offered for iPhone, iTouch and iPad. Android and BlackBerry versions are slated for 3rd quarter 2011 release. The updated SMART QuizMe apps offer:

The full bank of questions from the corresponding SMART Practice Exam
The ability to quiz by assignment or over the entire course—either a random selection of questions or the full allotment of questions
Complete portability, with no Internet connection required to use the app once it is downloaded
The SMART QuizMe apps are available for CPCU 500, 520, 530, 540, 553, 555, and 557; each sold separately. The apps can be downloaded from the Apple iTunes store. For more information about study aids and SMART products, visit The Institutes' Web site.
About The Institutes
The Institutes are the leader in delivering proven knowledge solutions that drive powerful business results for the risk management and property-casualty insurance industry.
The Institutes' knowledge solutions include the CPCU designation program; associate designation programs in areas such as claims, risk management, underwriting, and reinsurance; introductory and foundation programs; online courses; research; custom solutions; assessment tools; and continuing education (CE) courses for licensed insurance professionals and adjusters through its CEU.com business unit.
Contact:
Kara Davis
Phone: (610) 644-2100, ext. 7851
E-mail: davis(at)TheInstitutes(dot)org
# # #