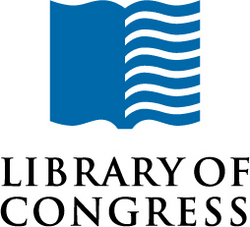 The Library of Congress on iTunes U.
Ferndale, WA (Vocus) July 1, 2009
In an ongoing effort to make its digital educational, historical and cultural resources available to web users across a broad spectrum of platforms, the Library of Congress today launched "The Library of Congress on iTunes U."
At its inception, the Library's iTunes U site includes:

Historical videos from the Library's moving-image collections such as original Edison films and a series of 1904 films from the Westinghouse Works;
Original videos such as author presentations from the National Book Festival, the "Books and Beyond" series, lectures from the Kluge Center, and the "Journeys and Crossings" series of discussions with curators;
Audio podcasts, including series such as "Music and the Brain," slave narratives from the American Folklife Center, and interviews with noted authors from the National Book Festival; and
Classroom and educational materials, including 14 courses from the Catalogers' Learning Workshop.
Additional materials will be added, such as resources and professional-development modules for teachers.
All Library of Congress content is free and downloadable, and is also available at http://www.loc.gov .
iTunes U is an area of the iTunes Store offering free education audio and video content from many of the world's top universities and other institutions. The iTunes application is needed to access iTunes U, and is a free download from http://www.apple.com/itunes .
In addition to iTunes U, the Library of Congress is also connecting new audiences to its vast resources via the Library's blog, a Twitter feed and a YouTube channel, with more to come.
The Library of Congress, the nation's oldest federal cultural institution, is the world's preeminent reservoir of knowledge, providing unparalleled collections and integrated resources to Congress and the American people. Many of the Library's rich resources and treasures may be accessed through the Library's website, http://www.loc.gov ], and via interactive exhibitions on myLOC.gov.
Contact:
Matt Raymond
(202) 707-0020
# # #