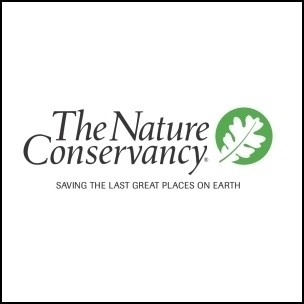 Not only does it help explain how our actions contribute to rising global temperatures, it also helps us each make better choices which, when multiplied by millions of people, are crucial to the future of our planet.
Arlington, VA (Vocus) April 20, 2007
In time for Earth Day, The Nature Conservancy has launched an innovative online carbon calculator that allows people to better understand how their daily choices can affect global warming and the future of our planet.
The Conservancy's carbon calculator is distinctive in showing how individual choices and actions either choices people make each day in their homes, their travels, and even in their daily meals. Unlike other calculators, it puts these choices in context, allowing them to better understand the relative impact of their actions.
The calculator also provides tips and suggestions for reducing emissions and allows people to compare their overall impact to national and worldwide averages. It estimates emissions of all greenhouse gases, not just carbon dioxide. Because some of the gases that drive global warming and climate change stick around in the atmosphere for up to a century or more, today's actions will make a difference to several generations that follow.
"This calculator is a critically important tool in our fight against global climate change," said Steve McCormick, President and CEO of The Nature Conservancy. "Not only does it help explain how our actions contribute to rising global temperatures, it also helps us each make better choices which, when multiplied by millions of people, are crucial to the future of our planet."
The calculator utilizes a highly visual and accessible format, including graphs and pie charts, and can be completed in less than ten minutes, without having to search for heating or electric bills. Through advanced web application design, the calculator provides immediate visual feedback to users about the impact of their behaviors. The calculations have been reviewed and verified by Conservancy climate change scientists and are based on data from sources including the World Resources Institute and the U.S. Environmental Protection Agency.
"The recent assessments of the Intergovernmental Panel on Climate Change make clear that the most dire impacts of climate change can be avoided if we work together to reduce carbon emissions immediately," agreed Bill Stanley, Director of the Conservancy's Global Climate Change Initiative. "We need both individual and governmental solutions. This calculator gives people information they need to do their part."
In addition to public awareness efforts such as the carbon calculator, The Nature Conservancy is also working to reduce the sources of global warming by promoting policies to reduce emissions from fossil fuels and by stemming deforestation. Conservancy scientists are pioneering ways to build networks of conservation areas that will help plants and animals move into new areas as the old ones become uninhabitable. These projects also improve the ability of ecosystems to cope with warmer temperatures, altered precipitation, rising sea levels, and other changes.
Federal policy from major emitter nations and an international00000000 framework for reducing global emissions are also critical steps in averting the impending impacts of climate change. The Nature Conservancy is calling on Congress to act swiftly to adopt effective climate policies, such as a cap on greenhouse gas emissions that will protect the viability of plants, animals and human and natural communities around the world.
The carbon calculator can be found on The Nature Conservancy's website http://www.nature.org/carboncalculator. Learn more about the Conservancy's climate change efforts at http://www.nature.org/climatechange/.
The Nature Conservancy is the leading conservation organization working around the world to protect ecologically important lands and waters for nature and people. To date, the Conservancy and its more than one million members have been responsible for the protection of more than 15 million acres in the United States and have helped preserve more than 102 million acres in Latin America, the Caribbean, Asia and the Pacific. Visit The Nature Conservancy on the Web at http://www.nature.org.
###