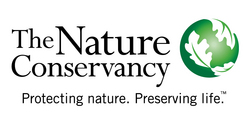 Loss, Status and Trends for Coastal Marine Habitats of Europe
Arlington, VA (PRWEB) July 23, 2007
A new study published in the Annual Review of Oceanography and Marine Biology examines the drastic decline of coastal marine habitats across Europe and calls for regulatory changes to improve their protection. The report, titled "Loss, Status and Trends for Coastal Marine Habitats of Europe" was written by Mike Beck, marine scientist at The Nature Conservancy , and by University of Bologna research fellow Dr. Laura Airoldi.
Over the centuries, land renovation, coastal development, over-fishing and pollution have nearly eliminated European wetlands, seagrass meadows, mussel beds, oyster reefs and other near-shore habitats that provide valuable resources to local communities and coastal livelihoods. The loss of these natural systems combined with the near extinction of native oyster reefs has caused significant economic damage across many European countries.
"The magnitude of habitat loss is alarming and today, less than 15 percent of coastal European habitats are considered to be in good condition," said Beck. "Further neglect may ultimately compromise the health and sustainability of the few remaining fragments of intact coastal habitats in Europe, and could have severe impacts on popular coastal tourist destinations."
Coastal systems provide many important services to humans such as food, medicine and protection from storms. In fact, the value of the services provided by seagrasses, estuaries and coastal wetlands is estimated to be 10 times higher than that of any terrestrial ecosystem. Habitat loss is one of the most serious threats to coastal and marine ecosystems, particularly in temperate environments where human activities have been historically concentrated.
While recent studies have examined the extent of habitat loss and fragmentation in tropical environments, scientists' understanding of temperate marine habitat loss is considerably less developed.
"The lack of data on seagrasses, salt marshes and oyster reefs needs to be addressed in order to more effectively protect and restore these degraded areas," commented Airoldi. "These habitats border some of the most developed nations in the world across Europe and North America, and countries need to implement policies and improve management of these incredibly diverse and productive areas, for the benefit of their citizens."
To prevent further loss of wetlands, serious investment in restoration will be required, as well as cooperation across governmental agencies and non-governmental organizations. Very few healthy examples of these habitats remain in Europe, and the report recommends that they be immediately conserved within Natura 2000, a network of protected areas in the territory of the European Union.
The extreme loss of these habitats in Europe highlights the importance of reversing similar patterns of habitat degradation along the eastern U.S. coastline , where losses are not yet as extensive as in Europe.
"Surprisingly some of the best remaining examples of these habitats in the Atlantic occur on the eastern seaboard of the United States, but they are in serious decline there also," noted Beck.
With more than 100 marine projects in 22 countries and all coastal U.S. states, The Nature Conservancy focuses on marine conservation that achieves demonstrable results. Working with partners, the Conservancy creates lasting conservation results that benefit marine life, local communities and economies.
The Nature Conservancy is a leading conservation organization working around the world to protect ecologically important lands and waters for nature and people. To date, the Conservancy and its more than one million members have been responsible for the protection of more than 15 million acres in the United States and have helped preserve more than 102 million acres in Latin America, the Caribbean, Asia and the Pacific. Visit The Nature Conservancy on the Web at http://www.nature.org.
Contact:
Cristina Mestre
703-841-8779
# # #