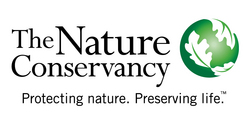 The board is grateful to Stephanie for her leadership and service, not just since assuming the interim CEO responsibilities or the COO position, but for 18 years of dedication to the Conservancy and its mission
Arlington, VA (Vocus) May 9, 2008
Demonstrating its commitment to its global conservation mission, The Nature Conservancy today announced that it has named Mark R. Tercek as its new president and CEO beginning in July. Mr. Tercek replaces Steven J. McCormick, who stepped down as president and CEO in October 2007.
Mr. Tercek combines global business experience, experience working effectively in different cultures and recognized leadership on climate change and other environmental issues. Mr. Tercek is currently a managing director at Goldman Sachs and head of the Goldman Sachs Center for Environmental Markets as well as the firm's Environmental Strategy Group.
"Building on our 57 years of conservation results, The Nature Conservancy is working with partners to expand our global reach to achieve our challenging 2015 Goal of effectively conserving 10 percent of all natural habitats on Earth," said John P. Morgridge, chairman of the Conservancy's board of directors.
"At this important time for conservation and for our organization, Mark's knowledge of global cultures and governments, his passion for conservation and his experience as a decisive consensus builder in an intensely results-oriented organization positions him to lead the Conservancy to accelerate our work around the globe."
"We are proud that the work of The Nature Conservancy's national and local leadership and our thousands of dedicated volunteers has enabled us to attract a civic and business leader with Mark's reputation and experience," Morgridge added. "We believe that we have assembled an extremely talented senior management team that brings the skills, commitment and vision we need to move us toward our 2015 Goal."
To ensure a smooth transition of leadership, Stephanie K. Meeks, who has served as the Conservancy's acting president and CEO since October and as its chief operating officer since January 2007, has agreed to continue in those capacities through the beginning of Mr. Tercek's tenure.
"The board is grateful to Stephanie for her leadership and service, not just since assuming the interim CEO responsibilities or the COO position, but for 18 years of dedication to the Conservancy and its mission," said Mr. Morgridge. "Our organization is stronger and the Earth's habitats more secure because of Stephanie, and we are confident of her future success."
"I have long admired The Nature Conservancy and have an enormous amount of respect for its global mission," said Mr. Tercek. "As climate change, habitat loss and other global trends continue to threaten our planet's biodiversity, the world needs the Conservancy's effective, practical solutions now more than ever. I look forward to working closely with its board, its leading conservationists and its partners around the world."
Mr. Tercek is currently collaborating with Resources for the Future, the World Resources Institute and the Woods Hole Research Center on projects concerning climate change. He serves on the Council on Foreign Relations' independent task force on climate change and the Wildlife Conservation Society's Chilean Advisory Council. He is a member of the Steering Group on the Prince of Wales' Princes' Rainforest Project.
In addition, Mr. Tercek has worked with Nature Conservancy board member Dr. Gretchen Daily, professor of biology at Stanford University, and Conservancy chief scientist Peter Kareiva on advancing finance and policy mechanisms for valuing forest ecosystems for the vital roles they play in supporting human well-being, thereby creating alternatives to rainforest destruction.
"Mark is opening innovative possibilities for aligning economic forces with conservation," Dr. Daily said. "His vision is central to taking conservation to scale, incorporating the values of nature into real decisions and engaging leaders globally."
The Nature Conservancy is a leading conservation organization working around the world to protect ecologically important lands and waters for nature and people. To date, the Conservancy and its more than one million members have been responsible for the protection of more than 18 million acres in the United States and have helped preserve more than 117 million acres in Latin America, the Caribbean, Asia and the Pacific. Visit The Nature Conservancy on the Web at http://www.nature.org.
Contact:
Steve Ertel, 703-841-2652, sertel @ tnc.org
# # #