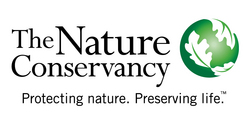 From our great coasts of Florida, to the mountains of Idaho, to the scenic rivers of Utah, the Public Lands Act offers great hope for the future of our natural areas
Washington, D.C. (Vocus) March 25, 2009
The Nature Conservancy applauds the passage of Omnibus Public Lands Act. This historic and bipartisan act supports many crucial efforts at the local, state and national levels to protect and conserve natural places and wildlife.
"From our great coasts of Florida, to the mountains of Idaho, to the scenic rivers of Utah, the Public Lands Act offers great hope for the future of our natural areas," said Robert Bendick, Director of US Government Relations for the Nature Conservancy. "I am especially heartened by the bipartisan support the Act received. There is great commitment from both sides of the aisle to protect our lands and waters while continuing to provide for recreational and economic opportunity on our public lands."
Key elements of the legislation included:
-- The Forest Landscape Restoration Program (FLRP) will provide new authority to manage treatment of fire at greater scales across lands managed by the Forest Service and Department of Interior. This important shift in scale and approach will reduce costs by focusing funding on large-scale, collaborative, science-based projects where wildfire risks are high.
-- The Coastal and Estuarine Land Conservation Program (CELCP) along with Title XII (Subtitle e) of the Omnibus Bill will protect coastal areas with high conservation, recreation, historic and aesthetic value while also providing important support for coastal/marine mapping and climate change adaptation.
-- The Owyhee Lands Management Act, supported by Senator Crapo, will designate more than half a million acres of Idaho's Owyhee-Bruneau Canyonlands as wilderness along with 315 miles of National Wild and Scenic Rivers and other environmental protection.
-- The Washington County Utah Bill will designate more than 260,000 acres of land in Utah as Wilderness and 166 miles of Virgin River and its tributaries and National Wild and Scenic Rivers. This legislation, championed by Senator Bennett, also creates two national conservation Areas in Washington County, creating protections for the desert tortoise and recreational opportunities on 140,000 acres.
-- Under the leadership of Representative Ileana Ros-Lehtinen, the Everglades National Park Expansion provision will assure the protection of a key resource in the Florida Bay.
The Nature Conservancy is a leading conservation organization working around the world to protect ecologically important lands and waters for nature and people. To date, the Conservancy and its more than one million members have been responsible for the protection of more than 18 million acres in the United States and have helped preserve more than 117 million acres in Latin America, the Caribbean, Asia and the Pacific. Visit The Nature Conservancy on the Web at http://www.nature.org.
Contact
Cristina Mestre, 703.841.8779
# # #