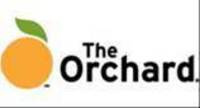 As VAS looks to scale our distribution, exclusive partners like The Orchard, Viacom, and Sony will play an increasing role in our evolution
New York, NY (Vocus) August 13, 2009
Today, The Orchard (NASDAQ: ORCD) announced that it has entered into a multi-tiered, exclusive marketing and distribution partnership with the world's largest action sports entertainment provider, Video Actions Sports (VAS Entertainment). The Orchard has been selected by VAS to market and sell VAS videos and films at online and mobile video services like iTunes and Hulu to ensure a seamless migration of this category juggernaut into the digital age. This deal represents the largest digital video distribution arrangement announced for The Orchard to date.
VAS Entertainment is the world's premium action sports media business and brand. VAS content includes genres encompassing BMX, mountain biking, motocross, paddling, skateboarding, skiing, snowboarding, surfing, road biking, rock climbing and wakeboarding. Since the company's founding in 1988 as a home video distributor, VAS has developed into a fully integrated media company.
"As VAS looks to scale our distribution, exclusive partners like The Orchard, Viacom, and Sony will play an increasing role in our evolution," commented Michael Lythcott, CEO of VAS Entertainment. "We have been excited to work with The Orchard since we discovered their capabilities in video marketing and distribution, and from what we knew of their technology, experience and relationships, it was clear they were the right choice for VAS."
VAS Entertainment's strength in this genre, coupled with The Orchard's network of retail relationships, interactive marketing channels and retail marketing savvy will power the promotion and delivery of VAS's large catalogue. Some titles The Orchard will be marketing and distributing include That's It That's All, Thrillbillies, Thrillbillies: Double Wide, NWD 9: Never Enough, Proof, The Massive, Ready, The Present, One Track Mind, and Out of the Pond.
"A partnership of this scope speaks first, to our sophistication as a marketer of quality action entertainment, and our understanding of how to build and monetize the audience for it. However, our ability to handle full-length feature films wholly in-house, utilizing our proprietary technology platform, and then making this material available as appropriate across our global network of retailers ensures a turn-key ingestion, delivery and management solution for film and video clients such as our new partner VAS," commented Greg Scholl, President & Chief Executive for The Orchard.
About The Orchard(R):
The Orchard (NASDAQ: ORCD) is a full service business partner for entertainment companies, music labels, recording artists and songwriters, film studios, and producers. Founded in 1997, the company drives sales across its retail network of more than 600 digital storefronts and mobile carriers in 59 countries. Headquartered in New York and London, with operations in 27 markets around the world, The Orchard offers a comprehensive suite of services focused on customized marketing and promotions, social media, sales development, and technology. An industry pioneer and continued innovator in digital media services, The Orchard fosters creativity and independence. For further information please visit http://www.theorchard.com.
About Video Action Sports:
VAS is a global action sports media company, with offices in San Luis Obispo, Los Angeles, Tokyo, Sydney, Portland, Seattle, British Columbia and the United Kingdom. VAS produces and distributes films, documentaries and television programming to a worldwide network of retailers, sub-distributors, broadcasters, digital platforms and other media partners. Focusing on the sale of high quality, premium action sports films produced by leading independent producers in the action sports industry, the company currently distributes a robust and relevant catalog of titles with more than 100 independent partners worldwide.
Forward Looking Statements:
This release may contain certain forward-looking statements regarding The Orchard's expectations regarding future events and operating performance within the meaning of Federal Securities laws that are subject to certain risks and uncertainties and involve factors that may cause actual results to differ materially from those projected or suggested. Factors that could cause actual results to differ include, but are not limited to, the ability of The Orchard to distribute certain products, videos and films and provide certain marketing and other services. Undue reliance should not be placed on such forward-looking statements as they speak only as of the date hereof, and The Orchard undertakes no obligation to update these statements to reflect subsequent events or circumstances except as may be required by law. Additional factors that could cause actual results to differ materially from those projected or suggested in any forward-looking statements are contained in The Orchard's most recent periodic reports on Form 10-K and Form 10-Q that are filed with the Securities and Exchange Commission.
###