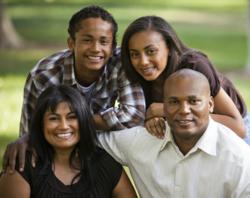 Eugene, OR (PRWEB) January 18, 2012
"Helping young people make a positive transition to adulthood today can be a difficult challenge for parents of teens and professionals working with adolescents," says Steven Ungerleider, PhD., founding editor of The Prevention Researcher. "They are dealing with concerns ranging from self-injury to supporting positive sexual attitudes and identities, to helping youth cope with such family issues as alcoholism and economic hardship among other problems facing teens."
For professionals working to support youth and families in positive ways, The Prevention Researcher offers a new collection of 15 issues featuring research-based information on relevant topics, a CD of digital issues including four accompanying podcasts plus a video DVD: Troop 1500: Girl Scouts Beyond Bars – all focusing on concerns facing youth and families today.
The collection includes the following themed issues in both print and digital formats:

Adolescent Substance Abuse: Prevention, Intervention, and Recovery
Creating Supportive Environments for Lesbian, Gay, Bisexual, and Transgender Youth
Adolescent Grief and Bereavement
Adolescent Sexual Attitudes and Behaviors
Adolescent Self-Injury
Social Media and Youth
Adolescent Prescription Drug Abuse
Supporting Teenage Drug-Free Sport
Adolescent Eating Disorders and Body Dissatisfaction
Supporting Youth in the Transition to Adulthood
Supporting Youth and Families (Supplement)
Poverty and Youth
Adolescents with Incarcerated Parents
Adolescents with Alcoholic Parents
Immigrant and Refugee Youth
The 15 printed copies, a CD of digital issues including four accompanying podcasts on relevant topics, plus the video DVD all contained in a three-ring binder are offered for $325. More details and ordering information are available on The Prevention Researcher website, http://www.tpronline.org, or by calling 800-929-2955 ext. 19.
About The Prevention Researcher
Founded in 1994, The Prevention Researcher is published by the non-profit, Integrated Research Services in Eugene, Oregon. The quarterly journal focuses on successful adolescent development and serves professionals who work with young people in a variety of organizational settings.
Each issue of The Prevention Researcher covers a single topic, presenting the latest adolescent behavioral research and findings on significant issues facing today's youth. The journal provides information about programs that create supportive environments for youth, strategies for preventing problems affecting adolescents, and resources that help youth-serving professionals.
###