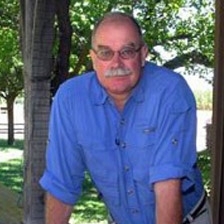 40 years of fascination with different varietals results in wide variety of wines
Amelia Island, FL (PRWEB) July 26, 2011
Salt at The Ritz-Carlton, Amelia Island continues its Winemaker Dinner series on Thursday, August 11th with a four course dinner paired with Steele Wines of Lake County, California. The evening begins at 6:00 p.m. with hors d'oeuvres reception highlighted by commentary from Steele Vineyard's Owner/ Winemaker Jed Steele.
The dinner will feature six-award winning wines from Steele's vineyard located high in the valleys of the Mayacamas Mountains, north of Napa Valley. The wines include Shooting Star Aligote served at the reception, followed by dinner accompaniments including the label's Steele Stymie Merlot and Steele Cabernet Sauvignon to be presented with the evening's main course. "The wide variety of wines we craft in our small lot bottling reflects my 43 years of fascination of different varietals," says Jed Steele.
Inspired by the rich variety of wines, Salt's Chef de Cuisine, Rick Laughlin is preparing a menu which includes Georgia Quail with Summer Truffle, Florida Mackerel with Basil Gnocchi, Lamb in Variations, and Peach Melba.
To celebrate the wine event our Salt Sommelier will prepare two special infused salts: a Stymie Merlot and a Fumee de Sel smoked from seasoned French barrels also from the Steele Winery.
The price is $125 per person, plus gratuity. Salt is located in The Ritz-Carlton, Amelia Island at 4750 Amelia Island Parkway. For reservations please call 904-277-1100 or visit http://www.ritzcarlton.com/ameliaisland.
About The Ritz-Carlton, Amelia Island:
The Ritz-Carlton, Amelia Island is Northeast Florida's premiere oceanfront resort. Known for its unique natural beauty and warm Southern charm, this luxury resort is home to the award-winning restaurant, Salt, and The Ritz-Carlton Spa, Amelia Island, named one of the top spas in the world by the readers of Conde Nast Traveler. Featured amenities include three pools, on-site golf, fitness center, children's recreation programs, and 444 guest rooms with private balcony and a view of the Atlantic coastline. For reservations, please call The Ritz-Carlton toll-free at (800) 241-3333 or visit http://www.ritzcarlton.com/ameliaisland. For information on The Ritz-Carlton Company visit http://www.ritzcarlton.com.
###