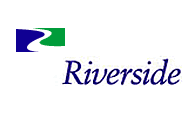 IPS is a great success story - Riverside Partner Tim Gosline
(PRWEB) July 31, 2012
The Riverside Company has completed the sale of Integrated Power Services (IPS) to Odyssey Investment Partners. Based in Greenville, South Carolina, IPS is the leading independent provider of electric motor and generator rebuild and maintenance services. The company's critical repair solutions maintain and enhance the performance of its customers' motors and generators while minimizing costly downtime of equipment and systems that rely on electric motors. IPS provides these services to more than 4,000 customers from a variety of end-markets, including continuous process industries such as mining, power generation, petroleum and metals. Under Riverside's ownership, IPS saw its revenues increase by more than 135% and its EBITDA grow by more than 260%.
IPS Chairman Joe Swann, who served on the board of a previous Riverside investment, introduced Riverside to IPS in early 2007. Based on Swann's positive experience with Riverside, he contacted the firm when a business unit of Rockwell Automation was being spun out of Baldor Electric. Upon Riverside's acquisition in June of 2007 this corporate carve-out became IPS.
Riverside grew IPS organically and through three add-on acquisitions – Electro-Mec, The Monarch Group, and TRICO – all of which were completed in 2008. The add-ons expanded IPS's geographic coverage, diversified its end-markets served and customer base, and added strategic capabilities that accelerated the company's growth. Today, IPS offers a unique value proposition given its coast-to-coast coverage via 16 service centers, unique large-motor capabilities and small-motor expertise, technical and engineering capabilities, and industry-proven experience.
"IPS is a great success story," said Riverside Partner Tim Gosline. "The company was an under-appreciated asset within a multi-billion dollar corporation. However, by establishing the company as a standalone entity, partnering with a very strong management team led by Brian Brehmer as President and CEO and Joe Swann as Chairman, and completing three strategic acquisitions, IPS became the leading provider of mission critical electric motor repair serving the needs of major corporations nationwide."
Working with Gosline for Riverside on the sale were Vice President Ryan Richards and Senior Associate Spencer Moore. Riverside Origination Principal Amy Margolis worked with the deal team to facilitate the sale of the business.
Harris Williams advised Riverside on the transaction, and Jones Day provided legal counsel.
The Riverside Company (http://www.riversidecompany.com or http://www.riversideeurope.com)
The Riverside Company is a global private equity firm focused on acquiring growing businesses valued at up to $200 million (€200 million in Europe). Since its founding in 1988, Riverside has invested in more than 290 transactions. The firm's international portfolio includes more than 75 companies, and it has more than $3 billion/€2.5 billion in assets under management.
Contact:
Graham P. Hearns
Managing Director of Marketing and Communications
The Riverside Company
216-535-2221
ghearns(at)riversidecompany(dot)com
# # #