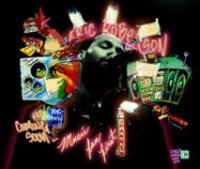 I pretty much stay on the road doing between eight and 11 shows a month
Nashville, TN (Vocus) March 10, 2009
"The Scene DC", Washington's newest and most exciting Nite Club is proud to announce Eric Roberson will perform this weekend Saturday March 14th.
"Eric Roberson is an area favorite and is very familiar with DC Nite life and entertainment," said Dean Smothers.
Brought to by one of DC's newest performance sound stage.
"When the sun goes down, the lights come up, and the action begins at The Scene," said Smothers.
The Scene is conveniently located at 2221 Adams Place, NE, near the intersection of New York Avenue and Bladensburg Road, NE, Washington, D.C.
"We expect his fans to come out in full force," says Smothers one of the clubs executives and owners. Eric's highly anticipated debut at the "The Scene DC" is sure to bring in people from all over as his fans have demonstrated they are willing to travel to see and experience his unique talents. For fans of the independent soul scene, Roberson -- who has four releases out through his Blue Erro Soul label -- is every bit a high-profile crowd pleaser as a Prince, Usher or Mary J. Blige.
Billboard Magazine noted at a recent performance: "As the anticipatory buzz builds to just this side of impatience, the headliner (Eric Roberson) takes the stage. From the moment he does, he has the audience eating out of his hand. Women shout his name and toss out song requests. Males and females sing along word for word as the tight six-piece backing combo feeds off the audience's vibe. Judging by this scenario, you might think a superstar was getting busy onstage. But the performer is singer/songwriter Eric Roberson."
As a premier singer song writer Eric is in high demand and tours often to meet the demand of his adoring fans. Through his publishing deal with EMI Music, Roberson has had his songs covered by Dwele, Musiq, Vivian Green and Will Downing. Like many of his indie peers, he also operates his own recording studio. Reached through a mailing list that numbers in the thousands, Roberson's ERF (Eric Roberson Family) Web devotees are known to travel substantial distances to see him in concert. At his Little Temple Bar show, a female fan came in from Chicago. Another drove from South Carolina to attend a D.C. show.
"I pretty much stay on the road doing between eight and 11 shows a month," says Roberson. "You do the best show you can, and then you stay out there, sign CDs, hug everyone you can and thank them."
Doors open at 7 PM. Tickets are $35 in advance and $45 at the door.
The Scene 2221 Adams Place, NE
Washington, DC 20018
Phone : 202 526-6443
Web site: http://www.thescenendc.com
###