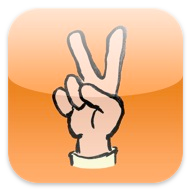 Experience the Sixties through music, movies, events and plenty of video - right on your iPad
Laguna Niguel, CA (Vocus/PRWEB) February 10, 2011
InsideApp Studios, Inc., creator of The Sixties for iPad, today launched The Sixties Free for iPad. The new app is a free download yet provides all the features and content of the original app plus advertising. The Sixties Free for iPad provides a multimedia journey of the 1960s. The app delivers an experience of the sixties on the iPad that includes music, movies, events, video, vintage editorial cartoons and more.
The paid app, The Sixties for iPad, was released in December 2010 right before the holidays. The app was received well and has an average star rating near 5. Reviews of the app were very positive. Padgadget, in their review Experience the Sixties on Your iPad, stated "The Sixties by Inside App Studios lets you relive the best and worst moments of this powerful decade or experience them for the first time, all from the screen of your iPad." In summation, Padgadget adds "It's fun and definitely worth a look for all you history buffs out there!"
The app allows users to explore each year through the lens of music, movies, events, cartoons, news and plenty of video. A companion website: Back To The Sixties, accessible from within the app, provides a social platform to reminisce about the sixties with those that survived it and others that just like talking about it. Included in the app are over 70 vintage editorial cartoons created by sixties cartoonist Bill O'Neal, taken from his recently published book A Cartoon History of The Sixties.
View The Sixties for iPad Video Demo to get a taste of The Sixties on your iPad.
Pricing and Availability: The Sixties Free for iPad can be downloaded from the iTunes App Store for free.
Requirements: The Sixties Free for iPad requires an Internet connection, use Wi-Fi for best results.
Media Information: Company Background and Product Information with high-res images are available on the Back to the Sixties website.
About InsideApp Studios: InsideApp Studios is a mobile app development company committed to high quality, market-driven app creation. The company is comprised of three professionals with over 40 years of combined experience in software development, graphic design and online marketing. These skill areas are combined to provide a turnkey approach to mobile app success. The company leaders all share in common the love for iPad applications as well as the belief that the tablet platform will continue to change the way people interact with computers at home and work.
# # #