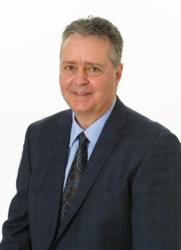 Our customers increased their network awareness, control, and ROI after implementing Application Visibility and Management
Montreal, Québec (PRWEB) April 29, 2013
The Steve Williams Group is announcing a new service: Application Visibility and Control. Lately, several key Wireless vendors started offering Application Visibility and Control solutions for wireless networks, including Cisco Systems, Meraki, Aruba and AeroHive. Wireless expert Steve Williams offers to comment on this innovative and existing technology. "As the BYOD trend grows, identifying and prioritizing business-critical applications in a Wi-Fi network is essential to any enterprise," says wireless expert Steve Williams.
In a nutshell, Application Visibility and Management can be seen as three functions: Application recognition, application availability, and application troubleshooting. "Our customers increased their network awareness, control, and ROI after implementing Application Visibility and Management," says Steve Williams, President of The Steve Williams Group. Application Visibility and Management can bring several benefits to organizations running WiFi networks:

Improved quality of experience for all wireless users through application-level optimization and control
Proactive monitoring and end-to-end application visibility to accelerate troubleshooting and minimize network downtime
Network capacity management and planning through greater visibility of application usage and performance
Prioritizing of business-critical applications
Blocking of applications for security reasons or to conserve limited network bandwidth
"Our new Application Visibility and Control service has enabled many of our customers to improve their Wireless network application visibility, control, and ROI. Our clients are now in a better position to control IT spend," according to Steve Williams.
About The Steve Williams Group
Based in Montreal, Canada, The Steve Williams Group helps organizations leveraging technology to dramatically increase results. With its proven expertise of over 25 years, The Steve Williams Group has a comprehensive suite of network design, testing and implementation solutions to ensure proper deployment, quality, and reliability of a variety of network services in your organization, including Wireless, Firewalls and Identity Management. The Steve Williams Group offers mentoring and coaching programs that can help your senior management and technical staff reaching their professional goals and refine their technology skills. For more information, visit http://www.swilliamsgroup.com.