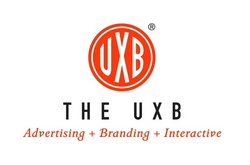 The SeeThruSoul consumer earns a living, has fun and stays fit, which is portrayed in the model's purposeful stance and the edgy backdrop
BEVERLY HILLS, Calif. (PRWEB) September 29, 2008
"The SeeThruSoul consumer earns a living, has fun and stays fit, which is portrayed in the model's purposeful stance and the edgy backdrop," said NancyJane Goldston, founder and CEO of The UXB. "We sought to target the young, single, modern woman. We are confident this new campaign embraces the flirtatious and vibrant persona of the SeeThruSoul consumer and the glamorous style of the jeans line."
Working closely with Swatfame, The UXB created a new, modernized visual vocabulary and brand identity to embody the SeeThruSoul woman through the print campaign, including the cropping and content of the images, the position and treatment of the logos, and the overall look and feel of the advertisement, according to Goldston. The ad follows on the heels of the company's August ad in Women's Wear Daily, which used similar graphics and setting.
"SeeThruSoul continues to perform strongly at retail as the line consistently offers cutting edge styles and strong denim fabrication combined with a superior fit at a compelling price point," said Mitchell Quaranta, co-CEO and president of Swatfame. "Denim remains a strong staple and seller in consumers' wardrobes and continues to be a growth area for Swatfame."
SeeThruSoul jeans are available at the nation's top retailers, including Nordstrom, Macy's, Von Maur and Belk. For more information on the product line, visit http://www.seethrusoul.com. For more information about The UXB, visit http://www.TheUXB.com.
About Swatfame® and SeeThruSoul®:
With corporate offices in Los Angeles and New York and more than thirty years of experience in the apparel business, Swatfame, Inc. is a privately held California-based company. Founded in 1977, Swatfame consistently designs and manufactures some of the hottest brands in the apparel industry. In just eight years Swatfame has generated more than $1 billion dollars in revenue by always delivering "Truth in Fashion™" to top retailers from Bloomingdale's, Nordstrom, Von Maur, Macy's, Dillards, Belk, JC Penney, Kohl's, Buckle, Charlotte Russe, Arden B. and Windsors. Swatfame's family of brands is known for its creative, leading-edge fashion apparel and denim lines.
As an acknowledged industry leader in denim, SeeThruSoul® is one of the most well-known consumer denim brands in the Swatfame family. Swatfame also manufactures and sells contemporary and women's contemporary denim brands such as STS Blue™ and KUT® as well as the moderate denim lines Common Gene™, KARE™, Underground Soul™ and Indigo Royalty®. For more information, visit http://www.swatfame.com.
About The UXB
Founded in 2000 by NancyJane (NJ) Goldston, The UXB is an award winning, world-class advertising, branding and interactive agency. The Agency's mission is to combine strategic advertising, branding and interactive solutions to deliver effective creative and marketing solutions in today's complex media environment. The UXB specializes in building integrated offline to online brand platforms, marketing programs and interactive work for emerging companies as well as programs for major corporations. The agency specializes in developing seamless marketing solutions that translate from off-line to online platforms effortlessly. The UXB offices are located in Beverly Hills and the heart of San Diego's Gaslamp district. For more information, visit http://www.theuxb.com.