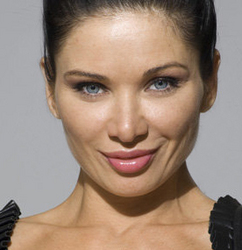 When you 'Heal-a-Heart' you heal a life. Everyone's grief - forgiveness - healing process is unique. Wherever you are is perfect.
Beverly Hills, CA (PRWEB) September 16, 2009
The Arnold C. Yoder Survivors Foundation, (TheACY) a 501(3)(c) organization, will hold its first annual FUNdraising party on September 23, 2009 at the famed Aqua Lounge in Beverly Hills, CA. The Foundation will share it's passion for healing and forgiveness in a FUN, meet and greet upscale environment.
Mark Thompson, the Fox 11 weather forecaster, known for dancing as if no one is watching during the weather reports, generously supports The Foundation by being our host for the evening. Thompson loves Los Angeles and is proud of his contributions to the community.
The event will include red carpet arrivals, cocktail social with a 3 course dinner option, silent auction, raffle, and other surprises. As a special feature, TheACY media production team will be broadcasting from the red carpet and throughout the evening via the Internet. Video pod-casts from the event will be also posted on TheACY's You Tube Channel.
"When you 'Heal-a-Heart' you heal a life. Everyone's grief - forgiveness - healing process is unique. Wherever you are is perfect." Says Mary Elizabeth Yoder, founder and executive director; "Forgiving the man responsible for my father's death has been the biggest key to restoring peace in my heart. Within each of us is the capacity to heal and forgive." "Triumphing over tragedy through the power of forgiveness. It is the pathway to freedom and opening to love."
Sponsors of the event are individuals and companies who understand the importance of the grief - forgiveness - healing process. They are committed to providing the resources necessary to build loving, safe and supportive communities. Current Sponsors include: One Hope Wine, Amaloa Fashion Jewelry Designer of the Year Miami Fashion Week 2009, Moda Rouge - Art Consultants, International DJ VINVAL, The Aqua Lounge Beverly Hills, award winning Mikel Marketing, Saad Ghazi CH, CHt. Hypnotherapist and Curry Guru, De Light Sunshine Healing Center and others. Event specialist, Cheryl Lawson of The Perfect Date recently joined the team to assist with the event coordination and social media marketing. Internet Radio Host & Author, Andrew Feder and The Mary Torres Show have generously provided air time in support of our cause and for this event.
TheACY's FUNdrasing charity event brings people together to have a great time while raising funds and awareness to help fulfill the needs of children grieving, whose lives have been changed forever by the death of a loved one. Proceeds from this event go to provide a loving community for the discovery and development of each child's own resiliency and emotional well being.
You are invited to join The Arnold C. Yoder Survivors Foundation and party with a purpose!
To register go to TheACY FUNdraising Event
About TheACY Foundation
The Arnold C. Yoder Survivors Foundation is dedicated to empowerment with a two-fold mission

Healing hearts of children and their families whose lives have changed forever by the death of a loved one.
Supporting survivors on both sides of tragic events towards achieving healing through forgiveness.
It was exactly 28 years ago on a Wednesday evening September 23, 1981 that our founder, Mary Elizabeth Yoder, was with seven of her family members when a drunk driver struck their car. Their father, Arnold C. Yoder, died within two hours. It is in honor of his life that together we are building TheACY's "Heal-a-Heart" legacy. Mary's life went upside down and inside out until she finally created the proper environment to fully grieve her loss. She now realizes that on the other side of this story is another human being, a man who simply made a bad choice. The Foundation exists to create avenues for empowering "victims" and "offenders" on their unique journey through grief - forgiveness - healing.
OTHER WAYS YOU HELP:
DONATE The Arnold C. Yoder Survivors Foundation's visionary legacy is one of sustainability to ensure our mission thrives for all future generations. Join our Endowment & Capital Campaigns to provide a permanent home for our services. We are passionate about providing quality services for all families, regardless of their ability to donate. We need more resources to help more people. TheACY Foundation depends upon the generosity and compassion of many people. Contributions from dedicated individuals, such as yourself, are critical to developing our programs, launching our services and support our plans to expand to a National and International Structure.
PARTICIPATE: Volunteers are the heart and soul of TheACY Foundation and give the greatest gift of all, themselves. TheACY is recruiting strong, committed individuals to volunteer on a consistent basis to aid in the development of essential departments of The Foundation. We are also accepting nominations to serve on our Board of Directors or Advisory Board. Please notify your network of this excellent opportunity to serve those in need in our community.
PUBLIC SPEAKING: In June 2009, our founder, Mary Elizabeth Yoder joined The National Alliance for Grieving Children's committee to raise awareness for grief support. Mary Elizabeth is available for public speaking engagements for empowerment and inspiration by being an example of true forgiveness in action.
ADVOCATE: As an advocate you keep a pulse on what's happening at The Arnold C. Yoder Survivors Foundation. You are the liaison between our community and The Foundation.
EDUCATE: We are here for anyone who is seeking ideas, information and resources to better support grieving children, teens and families.
BE an AMBASSADOR: We seek partnership with a Prominent Public Figure to be a spokesperson (Political Figure, Celebrity, Sports Figure, ect) that resonates with our message of grief - forgiveness - healing as their own. As Ambassador of The Arnold C. Yoder Survivors Foundation, you most likely have a personal story of your own to share.
The Arnold C. Yoder Survivors Foundation encourages our guests to save lives by drinking responsibly so everyone can get home safely to and from their events. Cabs and car services are safe, easy, and cost-effective ways to get to and from any party. If you come to our event, let us call you a cab or car service or give you a ride home. Never drive under the influence of drugs or alcohol.
To learn more visit TheACY.org
###