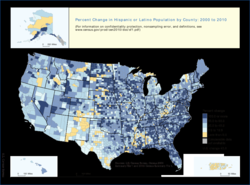 Spanish is the primary language of 20 countries worldwide.
San Amtonio, TX (PRWEB) July 31, 2012
For the assistance of millions of Spanish-speaking caregivers throughout the world, The Alzheimer's Caregiver™ introduces its Spanish-language website devoted to caregiving for Spanish-speaking persons with Alzheimer's disease. The site offers lessons and strategies on Alzheimer's caregiving, such as dealing with challenging behaviors, an on-line community forum.
Spanish is the primary language of 20 countries worldwide. It is estimated that the combined total number of Spanish speakers is between 470 and 500 million, making it the second most widely spoken language in terms of native speakers. Spanish is the third most spoken language by total number of speakers (after Mandarin and English). Internet usage statistics for 2007 show Spanish as the third most commonly used language on the Internet, after English and Mandarin. The Alzheimer's Caregiver™ Spanish-language site replicates the full content available on The Alzheimer's Caregiver™ English-language site.
Latinos are now the fastest-growing population in the United States and are generally considered to be at higher risk for developing Alzheimer's disease. According to the National Institute on Aging, Alzheimer's disease and related dementias among Latinos are projected to increase more than 600 percent in the United States during the first half of the 21st century. Based on these alarming estimates from public health demographers, community health advocates fear that unprepared and unsuspecting Latino communities are currently vulnerable to an epidemic of Alzheimer's disease that could strike with the power of a destructive tsunami.
Elderly Latinos report lower utilization of medical services due to language/communication problems and cultural misunderstandings. These access barriers often lead to higher levels of physical impairment due to delays in early diagnosis and treatment. Without adequate (new) resources like The Alzheimer's Caregiver™ to expand the availability of culturally competent health and social support services, elderly Latinos at-risk for Alzheimer's disease will continue to underutilize institutional-based programs offering diagnostic and treatment services.
The Alzheimer's Caregiver™ also offers educational materials for Spanish-speaking caregivers, including video vignettes of caregivers confronting challenging behaviors, practical solutions, interactive program-based learning, interviews with real caregivers, glossary of Alzheimer's terms, frequently asked questions and links to internet resources.
The Alzheimer's Caregiver™ is designed to be played on a personal computer, which allows for learning in one's own home and at an individualized pace, and provides for extensive resource materials. It communicates to Spanish-speaking caregivers teaching points at a level that the average caregiver can understand, with special emphasis on the nuances and differences of the different cultures of both patients and caregivers. It also provides Spanish-speaking caregivers with the chance to progress through the material at their own pace and learning level.
For the Spanish-speaking caregivers, The Alzheimer's Caregiver™ program is searchable, interactive, and simple to use by all caregivers. It provides a means to organize the huge amount of Alzheimer's care information in a way that is most helpful to the Spanish-speaking caregiver. Videos, photographs, animated graphics and quizzes are used to reinforce learning and understanding of the caregiving strategies and tips.
The Alzheimer's Caregiver™ unlike other products or programs, to our knowledge, integrates both the clinical research community and the caregiver community into an on-line program development system that translates timely research findings into practical care programs and training for a language and culturally diverse audience.