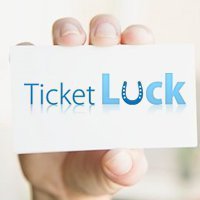 ...Christmas Spectacular Tickets will be the hottest commodity in the market...
Carlsbad, CA (PRWEB) November 15, 2010
As reported by The Star Ledger this Sunday, two childhood friends have finally fulfilled their dream of being a part of the legendary Rockettes together. Katie Hamrah and Corrine Tighe have known each other since they were infants and have been dancing since they were teenagers. It was welcome news for them and their families when they passed their auditions and both friends were called up to star in this year's Radio City Christmas Spectacular show in New York. The media attention will only add to the hype of the show as secondary ticket selling website TicketLuck.com observes that the yearly hike in ticket prices for the show has already begun and according to past trends, the prices and demand for Radio City Christmas Spectacular tickets will just continue to grow.
Sitting in their lavish dressing rooms backstage at the Radio City Hall, both Hamrah and Tighe are ecstatic with excitement. "We've danced together since before Katie can remember," Tighe exclaimed "We're virtually like sisters." Both girls credit each other for their success and believe that their friendship is what has led to them being able to make the auditions this year. "Corinne inspired me to become a Rockette," Hamrah said. "When I saw her doing it, I knew I had to as well." Tighe, 26, of Hoboken, and Hamrah, 23, of Jersey City, started their dancing lessons together at Tina Marie's Unique Dancenter in North Plainfield. They were together in their classes and also spent a lot of their time together at rehearsals and competitions. "It was always like Cori was the big sister and Katie was the little sister," said Karen Tighe, Corinne's mother. "Cori would help Katie get ready for shows and calm her nerves before going on stage."
The two first met when they went to Bishop Ahr High School in Edison together. Their relationship continued into their later years when they switched through many dance schools and acted in plays and dramas throughout their college lives. Tighe, the older of the two, got into the Rockettes first and later urged her younger friend to audition with her. The amazing dancing talents of both girls got them past the auditions and they are currently part of the spectacular show that will take over New York City this Christmas.
While the show welcomes new stars this year, the spectators have already seemed to have started welcoming the show. The yearly extravaganza normally sells out all shows through December but TicketLuck.com reports that Rockettes Christmas Spectacular Tickets have really gone up in demand already this year. Scott Briggs from TicketLuck.com confirmed this and added that "While the prices and demand seem to be rising steadily right now, as soon as the month of December hits and the show starts, Christmas Spectacular Tickets will be the hottest commodity on the market as people rush to see the show with their families and loved ones." "We see a huge influx of ticket buyers near Christmas every year and we expect nothing different this year as the holiday fever kicks in," Briggs commented.
Tighe and Hamrah both know how popular the show is and feel "blessed" that they are part of such a phenomenon. Let's see if the predictions hit home and the show is a success once again this year!
About the Radio City Christmas Spectacular
The Radio City Christmas Spectacular is an annual special Christmas show that started in 1933 and takes place at the Radio City Hall in New York City every year in the holiday season. The 90 minute show is a combination of song, dance and humor and features the popular dance troupe "The Rockettes". The show has become a New York City Christmas tradition and millions of people visit the show every year when it is on from the 5th of November till the 30th of December. The show also tours the country. Some of the upcoming cities on the tour include Radio City Christmas Spectacular in Boston, Radio City Christmas Spectacular in Nashville, Radio City Christmas Spectacular New York, Radio City Christmas Spectacular Los Angeles.
# # #