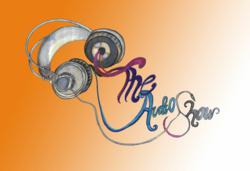 We try to be creative and new every time the red light comes on.
Chicago, IL (Vocus/PRWEB) March 27, 2011
The Audio Show represents a new direction for comedy radio and pod-casting. The show is into its third week, gaining listeners at a rapid rate due to its hilarious hosts and subject matter that leaves the audience wanting more. The show's hosts, Charlie Morris and Ian Rosenthal said, "We are as outrageous as Howard Stern while being as edgy and intelligent as the Colbert Report." Rosenthal also said, "We try to be creative and new every time the red light comes on."
The episodes are posted each week at http://theaudioshow.posterous.com/ and are now also available at iTunes for download.
"Each episode is comprised of several different segments that have a unique and vibrant tone," Morris says. Three of the segments include: News of the Week, which brings to light an outrageously funny article that Morris and Rosenthal find a way to make even more hilarious. The Nuance of Song, where the hosts pick apart lyrics of songs to illustrate how terribly constructed music can be and still be popular. What Would You Do, in which they answer common or outlandish questions and justify their answers with skewed logic. Morris and Rosenthal say, "We hope our new approach will inspire a new generation of radio comedy."
The show's hosts, Charlie and Ian have a playful back and forth banter and their lively personalities shine brightly through their segments. The comedic tone of the show is perfect for radio and their unpredictable brand of comedy leaves the listener always guessing. Their podcast allows for listeners to email in topics or ideas for the show making it a truly interactive experience. The email address is: TheAudioShow77(at)gmail(dot)com.
Charlie Morris and Ian Rosenthal have been radio enthusiasts their entire life growing up in the Northern suburbs of Chicago, Illinois.
# # #