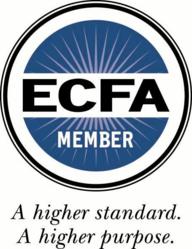 New Wilmington, PA (PRWEB) May 05, 2011
The Bair Foundation joins a growing number of Christ-centered ministries and churches across America, supported by over 35 million donors that have earned the right to display the ECFA seal. When an organization is accredited by ECFA, it demonstrates its willingness to follow the model of financial accountability.
ECFA, founded in 1979, provides accreditation to leading Christian, nonprofit organizations that faithfully demonstrate compliance with the ECFA Standards pertaining to financial accountability, fundraising and board governance. ECFA accreditation is based on the ECFA Seven Standards of Responsible Stewardship that include financial accountability and disclosure, transparency, sound board governance and ethical fundraising.
ECFA has an ongoing reciprocal relationship with the office of the Attorney General in many states. It is a regular participant in NASCO (the National Association of State Charity Officials). It has provided comments on various issues to the Internal Revenue Service.
"We are pleased to include in our membership, The Bair Foundation, a national ministry committed to Christ-centered social services for children, youth and families," said Dan Busby, president of ECFA.
ABOUT THE BAIR FOUNDATION
The Bair Foundation is a non-profit agency that has successfully cared for and treated children, teens and families for over 40 years. With 37 offices in 8 states they offer a myriad of services which include: Therapeutic Foster Care, Traditional Foster Care, Adoption Services, Medically-Needy Foster Care, Independent Living Services, Parent Empowerment Program, B.E.S.T. Program, Wraparound Services, In-Home Services, Assessment Home, & Outpatient Services.
###