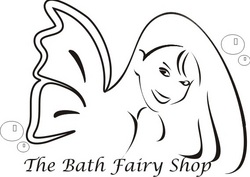 Promoting good health and well being one bath at a time.
Raleigh, NC (PRWEB) February 20, 2011
The Bath Fairy Shop, established in December 2010 by Miami native Day Evans, offers all natural bath products made to soothe the mind, body and soul. The shop's core value is to educate people on the use of aromatherapy to improve one's sense of emotional well-being and promote good health all the while making the practice as easy as taking a bath.
For centuries, people have used aromatic plant extracts for medicinal, spiritual and cosmetic use. Our culture is once again returning to nature with an increased interest in natural plant based products. The Bath Fairy Shop offers herbal soaps made with organic ingredients, all natural bath salts made with Dead Sea salt and pure essential oils and unrefined raw African shea butter. All our products are made with the health of our planet and our customers in mind, using only natural ingredients.
Make the practice of aromatherapy part of your life for emotional well-being and good health. It's as easy as taking a bath.
Visit our website for more information about the practice of aromatherapy and to view the full product line.
# # #