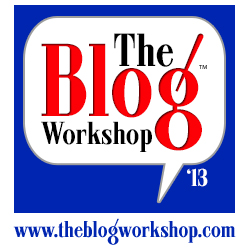 The Blog Workshop is where blogging meets business
Atlanta, Georgia (PRWEB) October 02, 2012
With an estimated 31 million bloggers in the United States and where information becomes more dynamic online by the second, people are joining the blogging world, or blogosphere, daily. It is this very reason The Blog Workshop (TBW) will be the only one of its' kind, created to be a major catalyst in bringing together and educating the blogging/vlogging community. TBW is an informational hub and conference for bloggers and vloggers of all ages, niche's and level's of experience. Because many bloggers have different lifestyle needs, The Blog Workshop is being held on a virtual platform that can be accessed from anywhere. Beginning May 17-19, 2013, centered online, there will be 6 sessions over a 3 day period discussing blog design, the business of blogging, monetization, advertising, working with public relations and more. The Blog Workshop will be the place "Where Blogging Meets Business".
To emphasize the value of education, TBW will be giving away a scholarship; ensuring that future and current bloggers/vloggers are properly educated in their fields. That effort will be a cash award for a college student that is excelling in education and working hard with their blogging or vlogging ventures in addition to a full registration to attend TBW conference. The Blog Workshop will also offer grants to bloggers/vloggers that are displaying excellence but lacking the monetary push to excel their blogging expertise. Applications are now available online.
Early registration discounts are available along with a 10% discount promo code: 10TBWBLOG that runs until the end of November. For further info on TBW, registration and to apply for the scholarship or grant programs, please visit: http://www.TheBlogWorkshop.com
ABOUT THE BLOG WORKSHOP:
The Blog Workshop's mission is to provide bloggers and vloggers information that will allow them to take their blogging/vlogging ventures to the next level. The Blog Workshop would like to bridge the gap between bloggers, brands, PR and law professionals and more.
Founded by Da Vinci of YourLifeAfter25.com (YLA25.com) a lifestyle blogazine that is all about living life to the fullest, to educate, entertain, and empower women to become better women of today. Your Life After 25 caters to a female audience yet has a 40% male readership, average readership of 25 - 44, receives 300,000+ monthly visitors with over 1,500,000 impressions/page views a month. Whether it's through health tips, fashion, books, parenting, cooking, or philanthropy, Your Life After 25's mission is to touch the lives of women in a positive way.
Visit The Blog Workshop on: Twitter: @TheBlogWorkshop and #TBW, Facebook at TheBlogWorkshop or on Google+